Starhub Cable Trunking Information
Hi,

I'm writing to find out exactly what are the costs, information and more about Starhub's offered cable trunking information.
Competitors in the field have dedicated to sharing information on a single page easy to access/navigate to
https://myrepublic.net/sg/add-ons/cabling-for-broadband/
Upon searching Google, I have found (close to zero) information about Starhub's offerings for cable/wire trunking at home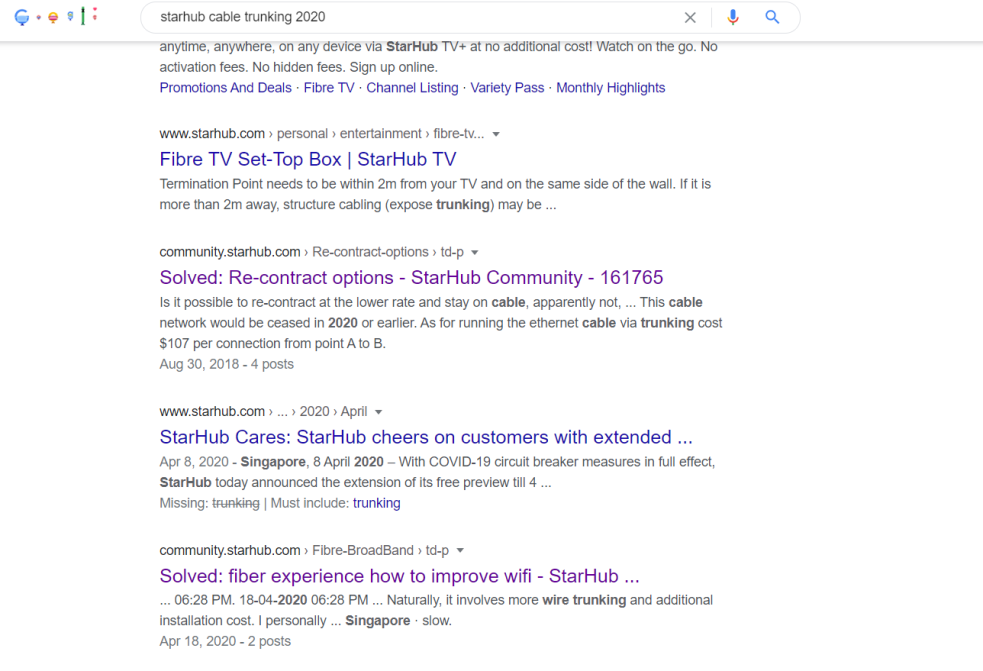 You'll see the only two relevant forum posts on the community site are linked to:
https://community.starhub.com/t5/Fibre-BroadBand/fiber-experience-how-to-improve-wifi/td-p/178914
https://community.starhub.com/t5/HomeHub/Re-contract-options/td-p/161765
Both of which are either
1. No relevancy to the topic
2. at least two years old
I'd like to find out the following:
1. What are the costs of Starhub's cable trunking services?
2. What is the process like (done on same day as fiber installation, or schedule a separate appointment?)
3. Details for customers who've cabling done before for the Fibre ONT, but wish to extend it into a further part of the home?
I'd like to find out more soon, please. Thank you.