slow wifi speed
Im recently upgrade my subscribed to starhub's from 300mbp to 1gbps fibre plan. the wifi speed very slow, i had call the technician service the technician girl test and say the equipment Linksys EA7500 is new less than 14days the service is wave for send the technician to my house.
on 4/7/18 the technician come and say internal speed slow is normal and the report is speed is within specs, ping test stable and resolution code : customer education. and the service become charges.
my speed test after the technician service, the problem not yet solve,
my internet speed never improve still very slow, sometime not able to watch attached video.
very disapointer and tire every day face slow speed internet.
i sign up the contract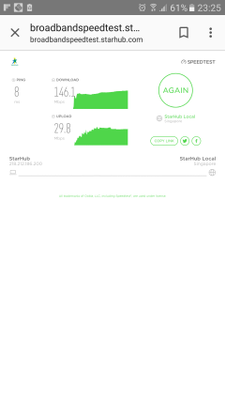 not yet 14days can i terminal for free.