Need some help to optimize connection speeds
My workplace is on a 100mbps plan. The routers were recently changed, and the current hardware is Cisco SRP521W.

Prior to the change, the wifi connection speeds are around a healthy 70kbps, but after the change, it's only at 10 to 18kbps. Moreover the upload speed after the change is around 30kbps, faster than the download speed.
When connected through ethernet, the download speed is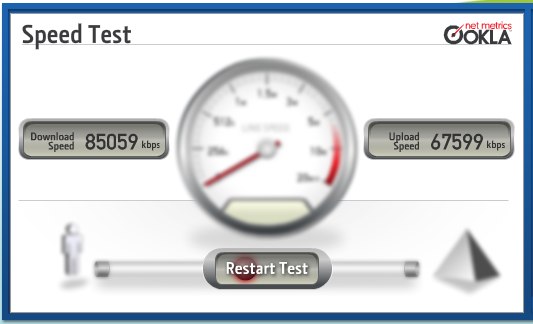 The speed tests were done at: http://www.speedtest.com.sg/speedtest.php

I believe there's some wrong configuration somewhere or something, so if I could get some assistance that would great. Let me know what information or settings I need to share.