Linksys EA7500 drop in ping
Hi, recently switched to the Linksys EA7500 and have noticed a significant drop in ping.
Compared to my old router (dlink DIR-868L) which used to have a stable ping of ~6-10ms when playing games, i am now having >25ms easily. Furthermore, ping also fluctuates frequently.
I can definitely notice the difference when playing games.
I've tried the different settings for the wifi (channel width, WMM, channels etc.)I also updated the firmware, did a factory reset on router
Btw, is it normal to have ~40mbps max download speed even though i have the 1gbps plan?
The router is quite far from my room but i've never exceeded 50mbps before. (2.4ghz)
Any solutions as to why i have lousier ping as compared to before (in the past i only had 500mbps, after upgrading to 1gbps ping is worse)
**I also tested the network latency on games which resulted in about ~27ms ping or more. though results are not reflected in speedtest
This are some of the results taken from my room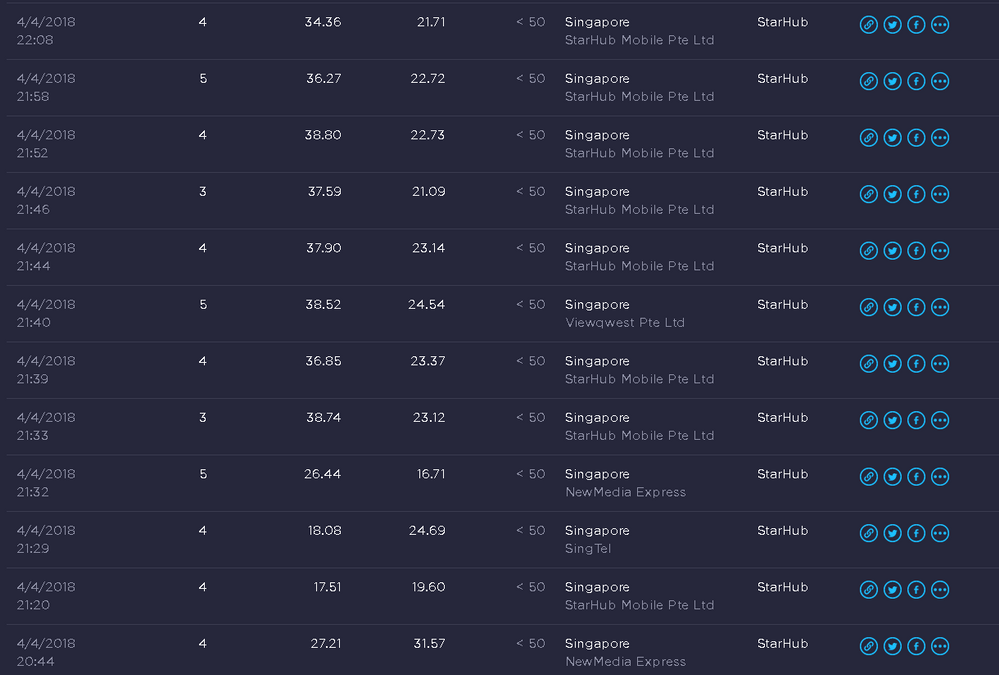 Speed results from room
Speedtest from living room (2.4ghz)