Fiber broadband with IPTV netwok layout questions
Hi
I intend to sign up for 1GB fiber plan with 4 IPTV set-top box (STB) fiber tv package. But I have a few questions about the setup of the network.
From my understanding of the setup diagram from starhub: http://www.starhub.com/personal/for-your-home/tv/set-top-boxes/fibre-tv-set-top-box.html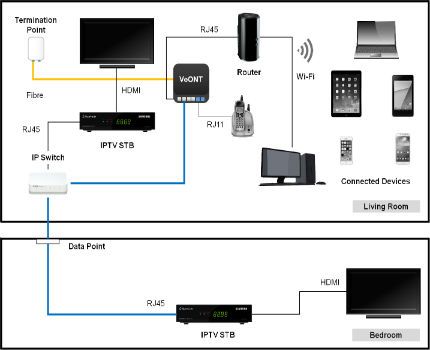 The IP switch is connected to the VeONT port 2 but it is not connected back to the router. Port 1 of VeONT is connected to the router. Both router and switch are not connected. However, I intend to connect my existing 24 port switch, linking my network, to the router.
Can the 24 port switch be used, in place of the Starhub IP Switch, to link the 4 IPTV STB?
When the 24 port switch connected to both router & port 2 of VeONT, will it cause a negative feedback loop and cause the whole network to fail?
Or must the IPTV STB be connected to an independent IP switch as illustrated in the above diagram?
Does each of the intended 4 IPTV STB need an IP address? If so, is the VeONT able to provide that or must it be perform by the router?
Another question refering to Starhub FAQ point 14: http://www.starhub.com/personal/support/tv/getting-started/starhub-tv-on-fibre.html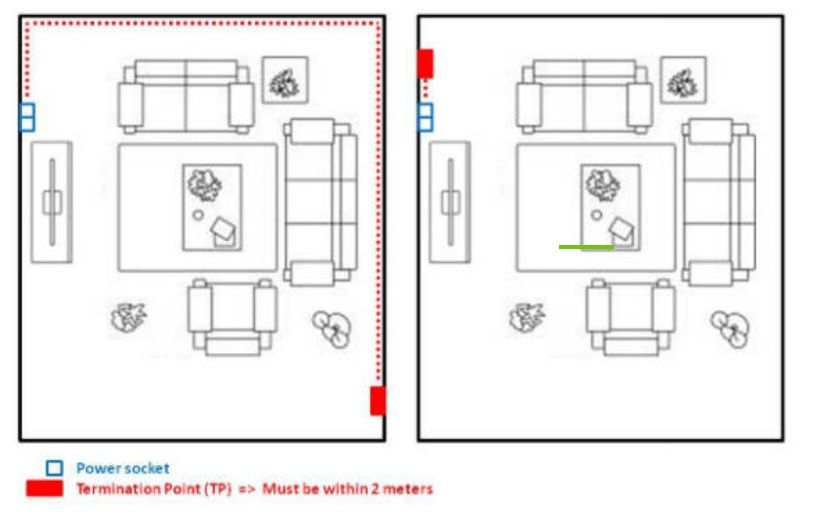 So long as my TV is located near a LAN point to allow the IPTV STB to connect back to the switch, it does not have to be within 2m from the TP/VeONT? This should be so according to the 1st diagram's bedroom layout.
From what i gather in this forum, Starhub already offer direct ONT, hence i should be able to swap out the default router & use my own router without having to worry about compatible issues?
I have called Starhub 1633 support but they are not able to answer my questions. Instead, they want me to first talk to sales team and sign up first and trust that the onsite team will resolve any potential issues.
Please help advise on my above questions. Tks in advance.