DIR-868L Wireless Repeater Extender Not Assigned IP by Main Router
Hi,
Just got this 868L router recently, and decided to set it up as a Wireless Repeater Extender to my main router which is a 865L.

A Layman's Trial on D-Link DIR-868L

how to set Dir-868L Wireless Repeater Extender mode
Have read through the above articles, and the steps that I took:


I set 868L to Wireless Repeater Extender mode. And Dynamic IP (DHCP) (screenshot below)
After reboot, its IP changed to default 192.168.0.50
Configure 868L to connect to my main 865L SSID @5GHz AC using WPA2 and AES
Under 868L Status - Device Info page - Wireless LAN is shown as connected to my main router SSID
Reboot. Power button is green, but Globe icon is orange.
Wireless or local connection, no Internet access.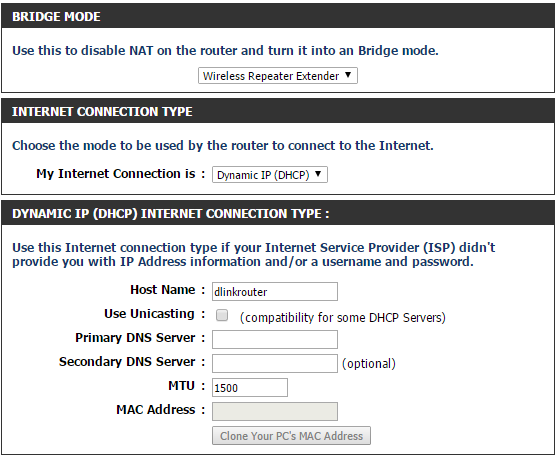 When I check "Status tab - Wireless" in my main router 865L, based on the 868L MAC address, I notice no IP address is assigned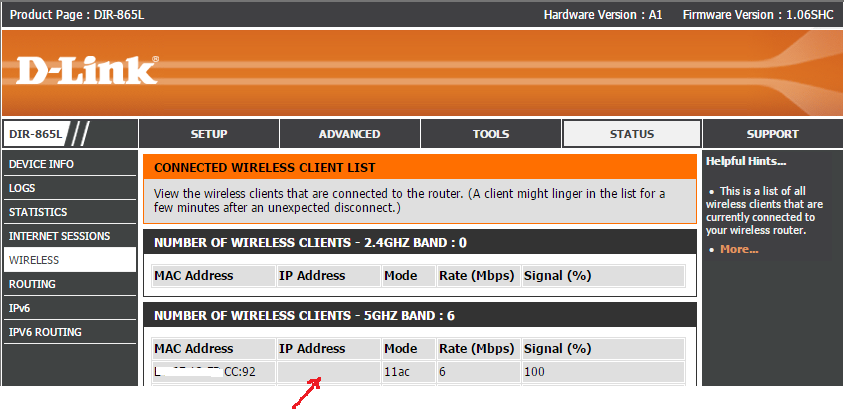 868L firmware - 1.00SHC. (Have also tried firmware 1.03SHC, but same result as above)
865L firmware - 1.06SHC
Is there something that I have missed out?
Do i need to do anything to the default extender IP of 192.168.0.50 ?
Do i need to do anything at main router side?
Thank you!