Unknown Video on Demand Charge in Starhub Bill after midnight !!!!
Hi CS,
I noticed last 2 month got unknown billing charge from starub which I not purchased (and not sure similar charge made in past and I unnoticed). All these charge occurring after 1 AM for few hours. All the movie in the list not from my language (Malayalam). When I showed the abnormal bill list to my Indian colleague in office, they confirmed all charged items from Tamil language !!
Here few things is abnormal:
We are non-Tamil Indian and do not speak or understand Tamil language.
The movie showing in the list watching many times (charging multiple times)
All the viewing time is after 1 am to 5 AM. During this time we all sleeping!!
My kids are in Secondary 1 and P1 and we already educated about the remote control usage and strictly ordered not to purchase any program or TV.
We not used any VOD function in past
Even My set-box VOD purchased History showing empty
When reported starhub 1633 (customer care) they escalated the case to Technical team and within 2 days confirm "No issue from starhub… and not able to waive-off the IPTV charge"
Hope this issue may be due to some starhub backend system issue related to billing and data collection.
If this issue not settled ASAP, We are forced to stop using starhub in future. I was using starhub last 15 years and this is first time I getting very irresponsible support when reporing this unknown issues....
FYI- I just attaching here the Unknown charge and Set-box empty Purchased history.

unknown charge in 2017 Jul and Aug bill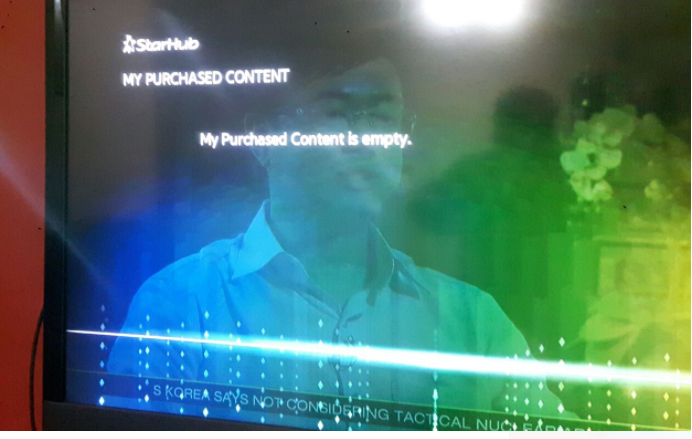 My Set-box purchased history
Waiting for immediate responds from Starhub.... My Account numnber: XXXXXXXX
Thanks