Lilo Ikan Bilis Powder - 5% off Lilo Premium Ikan Bilis/Mushroom Refill Packs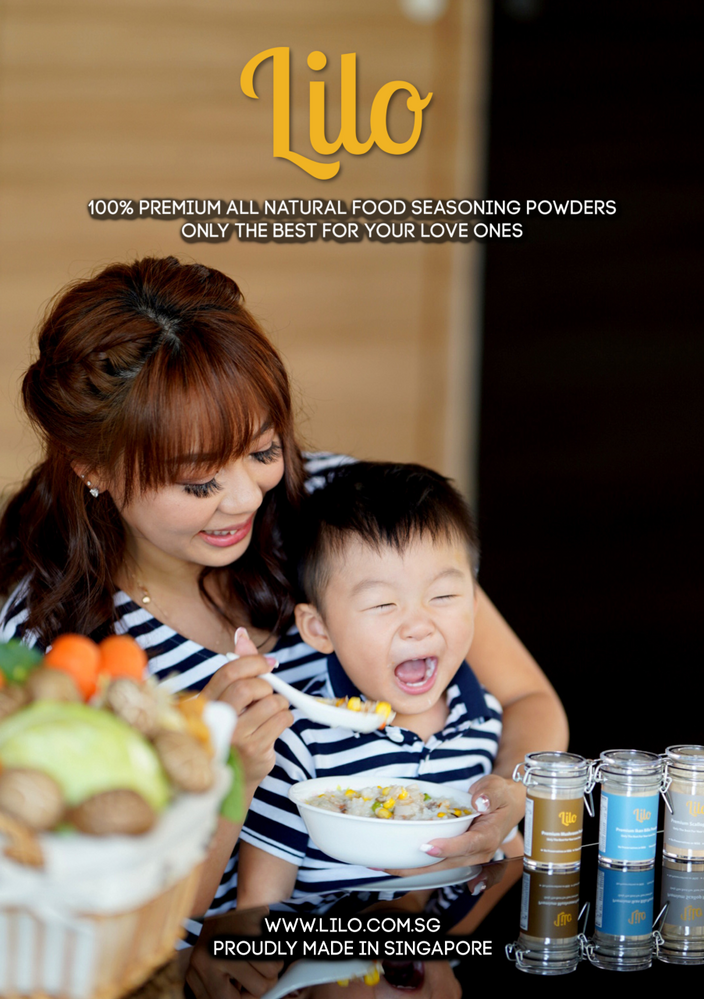 Lilo is specially created to add nutrients to a meal and to enhance the flavour of food for our family especially our little ones. It is especially convenient for busy mums who wants to cook up a balanced, nutritious and tasty meal for their little ones WITHOUT adding MSG, Salt or preservatives! Lilo has a Singapore Food Agency Licensed factory of our own, churning out the fresh food powders daily. We currently have Lilo Premium Ikan Bilis, Mushroom, Scallop and White Bait Powder. Lilo is retailing in Singapore island-wide with an online store that carries very limited quantities to ensure freshness.
Promo:
Click to expand.
Promo code:
Key in
StarhubGreenR
to enjoy 5% off
Lilo
Premium Ikan Bilis/Mushroom Refill Packs.
Validity Period:

1 Jan 2020 to 30 June 2020
-Jolene
Some of my posts are unofficial and may contain personal opinions which may not represent the positions and opinions of StarHub.
For account related matter, please seek help from our Customer Service team via Facebook Messenger.
For urgent matters regarding the safety of our members or the security of the platform, please email us at community@starhub.com.
Have a good idea? Tell us at our Ideas Exchange!