Sawadee! Om Suastiastu! - Thai Style Squid and Jagung Pedas Manis
Hi Everyone! I hope that all of you are having better days now that the circuit breaker is over. As we enter slowly into phases of reopening, there is definitely one thing that most of us look forward to...travelling again! Am I right or boy am I right?!

Two of the many asia countries that I love travelling to are Bali and Thailand. When I think of these two countries, I think about their spicy food, their seafood, their mocktails by the beaches and the friendlly locals.
So today, lets go 'travel' with me as I share two recipes from The Land of Gods and the Land of Smiles that brings back great memories



Thai Style Squid

1.5kg of squid(deboned, skinned)
*1 large red onion
*4 cloves of garlic
*8 bird eye chillies (you can reduce it if you are not a fan of spicy food)
3 tbsp chopped coconut sugar
2 tbsp fish sauce
2 calamansi (extract the juice, set aside. Thinly slice the skin of your calamansi, not wasting this!)
1 tomato (cut into 4 wedges)
Salt and table sugar to taste (optional)
Coriander Leaves (thinly sliced. I didn't had any so I replaced mine with spring onions and chinese celery instead)
*blend coarsely
1)Wash the squid throughly with salt water and soak in lime juice.You can get this juice like I did from any supermarket or in abundance from Golden Mile Complex.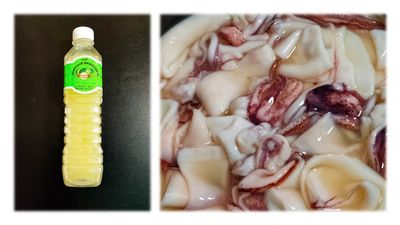 2) While the squid is soaking,fill a pot of water enough for your squids and let it boil. Then prepare the other ingredients.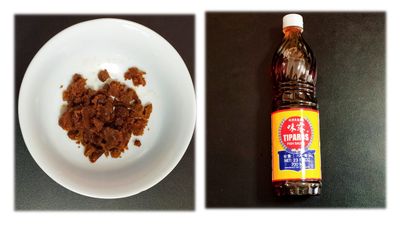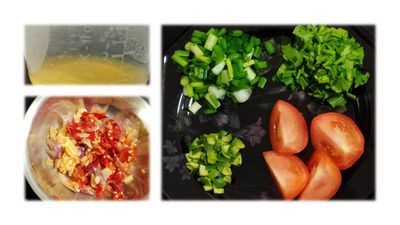 3)Once done, wash and strain the squid, cut into rings and blanch it for 3 min in the boiling water. We are just blanching the squid so it will stay tender. Toss the squid and keep that squid water to use at later part of this recipe.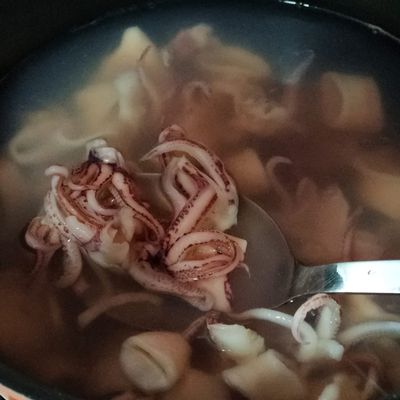 4)Saute then blended ingredients with oil till slightly cooked, add in the coconut sugar with some of the squid water from earlier on. It depends on how soupy or thick you want it to be.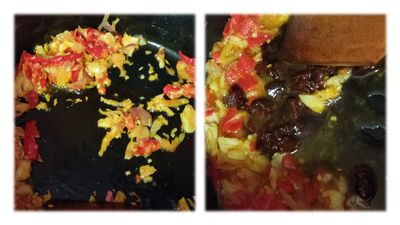 5) Add in tomato wedges and let it simmer until the tomato skin lightly comes off. Add in chopped lime skin. Add in the salt and table sugar if needed and according to one's taste.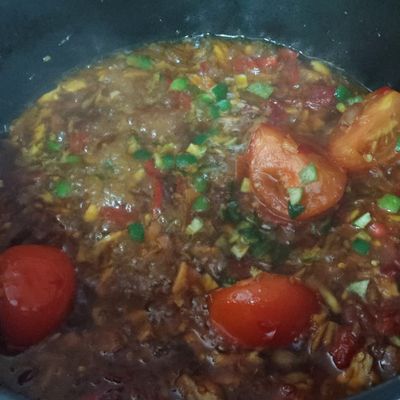 6) Turn off the fire and add in your squid rings and coriander leaves(leave some for garnishing). At this stage, the squid should be cooked only with the leftover heat of the stove.



and your dish is ready to be served on it's own or better paired with jasmine rice!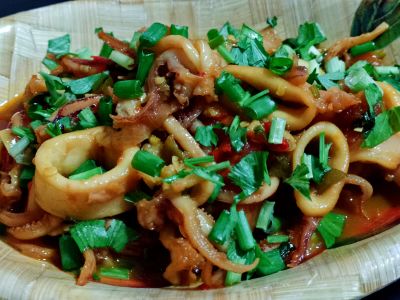 #2: Jagung Pedas Manis ( a.k.a Elotes)

Ingredients:
1 corncob (optional to cut into half or quarters)
Mayonaise (Kewpie Mayo is good!)
Cajun Spice
Salt
Sugar
Parmesan cheese or cheese powder
Steps:
1)Boil the corncob with enough sugar and salt till cooked. (u can grill it too but gotta watch so the corn stays juicy)
2) Once the corncob is cooked, strain the water and wipe it dry with a kitchen paper towel and slap on some butter on it while it is still hot. I recommend using a bowl and brush.
3) Coat the corn generously with mayo
4)Sprinkle the cajun spice or chilli powder seasoning till well coated (again, if you are not into spicy food then u can reduce or replace with garlic/ranch powder seasoning)
5)Sprinkle the cheese powder or parmesan cheese till you can see no corncob. Squeeze a tiny bit of lime on it for a kick!
And there you have it; corn that gets you all hot and bothered!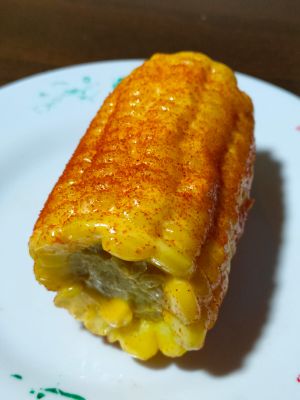 Hope you guys will try out these recipes and let me know how you like it in the comments! Till next time!