Chocolate Chip Cookies Recipe (Easy-to-Make)
Today is National Sugar Cookie Day, so we're going to make cookies (Technically, it should just be sugar cookies, but I had to add chocolate chip since I love chocolates😋). You have probably baked cookies that were bought from supermarkets. That's not a problem. But today. Let's have some fun and make some mess making our own cookie dough.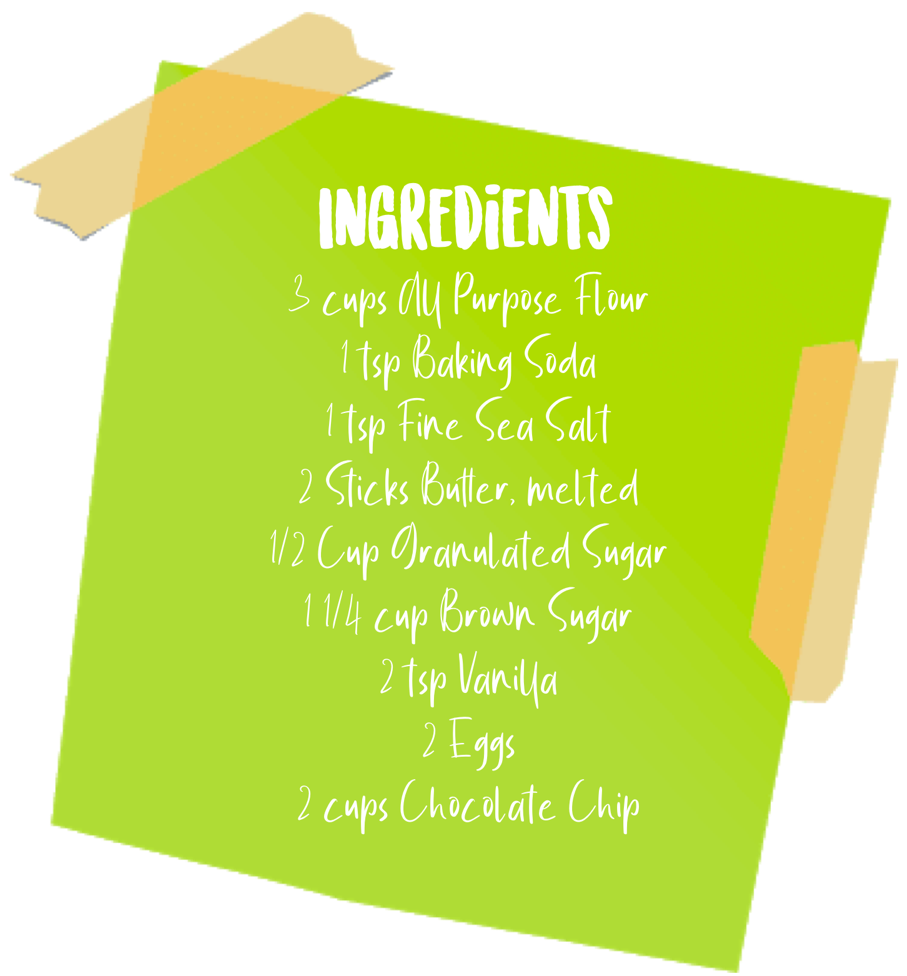 DIRECTIONS:
Whisk the flour, baking soda and salt together in a large mixing bowl. Then Set aside.
In a medium bowl, whisk the brown sugar, granulated sugar, and melted butter together until no brown sugar lumps remain. Add in the eggs. Finally, whisk in the vanilla extract.

Pour the wet ingredients into the dry ingredients and mix together with a large spoon or spatula. Fold in the chocolate chips. Do your best to combine them, as the chocolate chips might not stick to the dough because of the melted butter.

Cover the dough and chill in the refrigerator for 2-3 hours or until the dough thickens. It is highly recommended to chill the cookie dough overnight to make the cookies thicker, chewier and more flavourful.
Take the dough out of the refrigerator and allow to slightly soften at room temperature for 5-10 minutes. Preheat oven to 350°F. Line baking sheets with parchment paper.
Scoop the cookie dough using an ice cream scoop and put them onto the prepared baking sheets.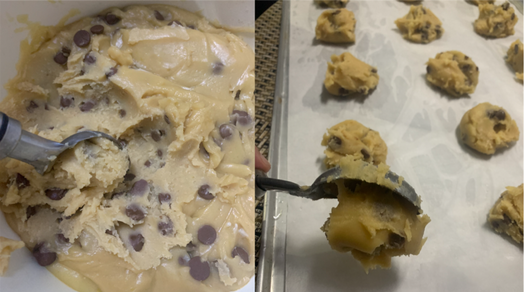 Bake for 12-15 minutes, or until golden brown. Allow to cool the cookies for 5-10 minutes before transferring to wire racks to completely cool.
There you have it. Easy to make the cookie dough, right? You don't even need an electric mixer to make this.
~ Carla
▬▬▬▬▬▬▬▬▬▬▬▬▬▬▬▬▬▬▬▬▬▬▬▬▬▬▬▬▬▬▬▬▬▬▬▬▬▬▬▬▬▬▬▬▬▬▬▬▬▬▬▬▬
Some of my posts, opinions and views here do not reflect my position and StarHub's opinions.
For account related matter, please seek help from our Customer Service team via
Facebook Messenger.
Have a good idea? Tell us at our
Ideas Exchange!