Working at StarHub: My First Internship working with StarHub Community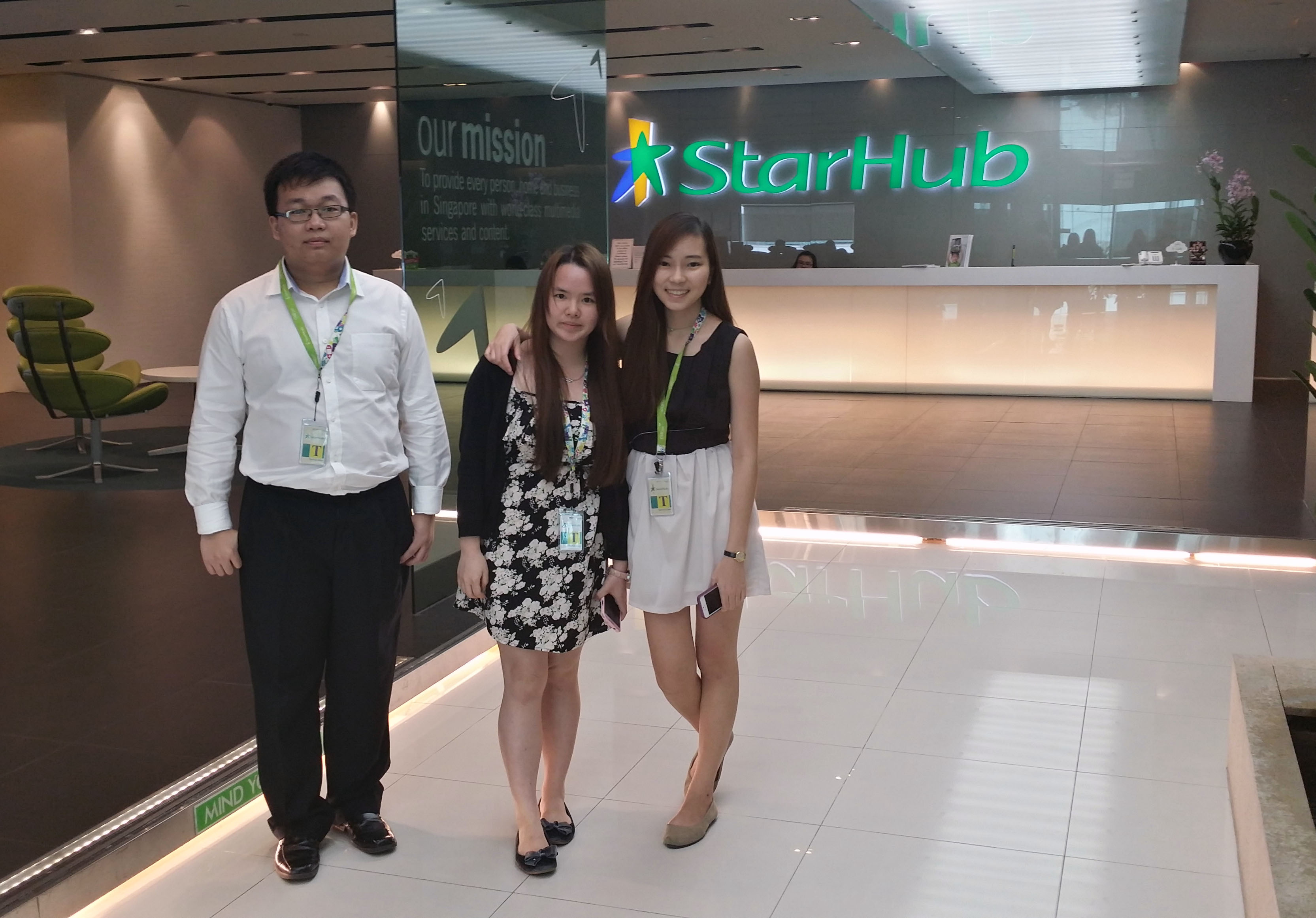 Whirlwind stint of 6 weeks internship
Fancy an intern getting a chance to change the gamification algorithm, design the advocate programme, create, model and creatively design social media engagement campaigns, generate content, engage directly with customers and being in the heat of all things social in the most socially devoted company in Singapore! That's the whirlwind stint of 6 weeks internship that the 3 of us from 2nd year Singapore Poly students in DMIT did in StarHub Community team!
The first thing that came to my mind was "Oh my, StarHub is such a big and intimidating corporate, a small intern like me will definitely be doing nothing but a lot of boring administrative stuff, like most interns would".
On our first day of work, we met Howard & Darren, who are responsible for running StarHub Community. Even though Howard looked scary at first, but the truth is, he's not! As for Darren, he's always with a smile. At one point, we were wondering whether he won lotteries everyday! Both of them are genuinely nice guys! We're glad they are our supervisors.

About StarHub Community
For people who don't know what is StarHub Community all about, it is actually a forum that StarHub has come out with to let consumers share their experiences & problems while the other customers and the customer service officers will help to answer. In my point of view, this forum is actually very commendable, it shows that StarHub cares and value their consumers and they are trying to do something about it! We quickly learned that StarHub Community is not just a support forum, but ordinary people can come and participate in many fun contests and share their interests.
Exciting projects under our belt
One of the most memorable events throughout the 6 weeks' internship was 2014 Sparklers Club Meeting event! We are lucky that we were able to help out in this event for StarHub advocates. This event definitely was an eye opener for us. Check out the event here: http://community.starhub.com/t5/What-s-New/Sparklers-Club-Gathering-2014/m-p/72923#M83
Also, check out the 2 engagement campaigns we created all by ourselves!


Also, coming out with the new gamification system for sparklers club member is really tedious but worthwhile task that we had done in this 6 weeks. This gamification system required a lot of analyses, discussions & planning. I'm glad we were given a chance to do a real life analysis project and even get to attend a SEO workshop!
We are glad that we did our internship with StarHub. Although six weeks is short, we manage to gain the most from the short period of time with the guidance from our supervisors. I am sure that the knowledge and skill set that we have acquired while working here will guide us through the next phase of our working career.
For students who are going to have your internship soon, if you really want to experience something "real" and fruitful during your internship programme, this is a place where you can choose to go.
Written by Tan Yi Shiun, with fellow interns Lim Yi Han and Lim Jia Jie
Check out the other internship articles here:
Working at StarHub: Getting Comfortable
Working at StarHub: Week 2 of Internship with StarHub
Working at StarHub: Our First Impression on Internship at StarHub
Working at StarHub: We are Creative Designers!
Working at StarHub: Pleasure Reading powered by Bookmate