Improving Handwriting
Covid 19 is a timely reset. It has provided opportunities for self improvement.
Have you always wanted to improve your handwriting? It is possible with 10 minutes of practice each day for a fortnight. See a sample of what's possible.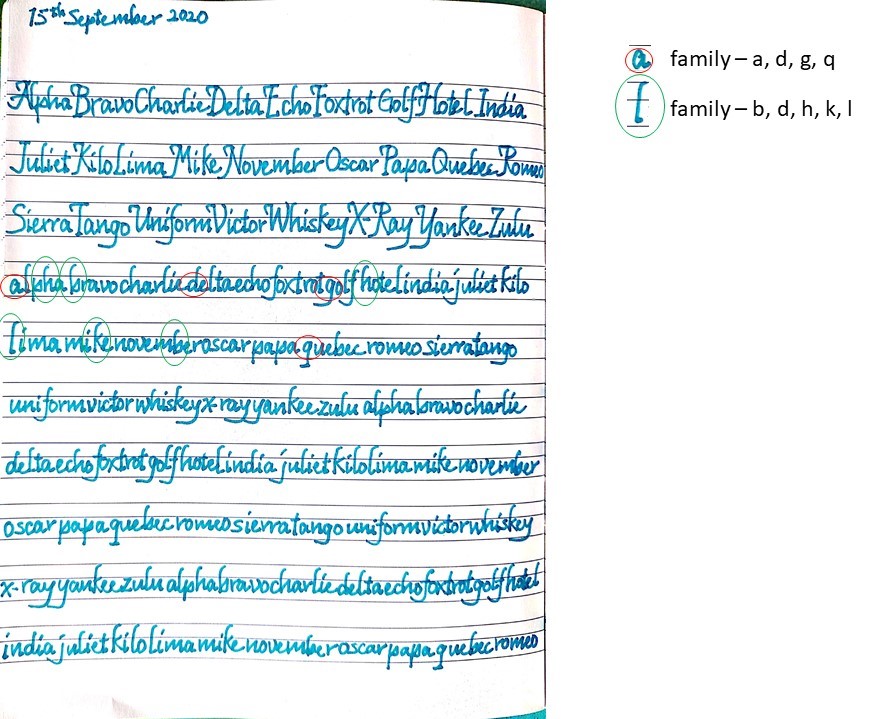 In essence, there are "families of letters. They share the main strokes. The main ones such as the "a" and "l" families are highlighted above. Naturally, there are overlaps. Examples include "d" which is a combination of the "a" and "l" strokes. "h" which combines "n" with "l". The other families are:
"n" - m, n
"u" - u, y
"v" - v, w
Note that the sample above is something that I've adapted from various model scripts. However, it is essentially a Chancery Italic script. Here are some specimens.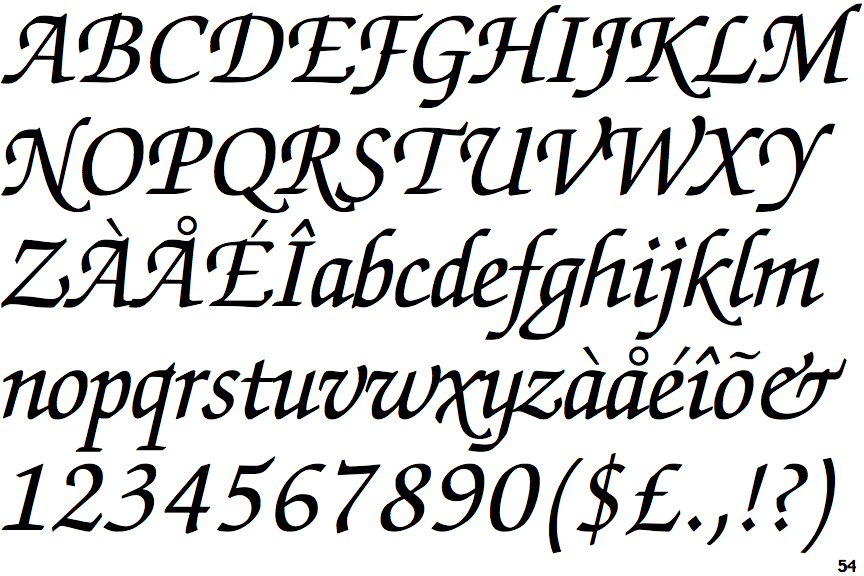 Some useful tips:
Three Line notebook - These are available from Bras Basah bookshops. Bought mine for SGD 0.80
Writing instrument - I'm using a fountain pen. However, it works just fine with a pencil. Recommend at least 2B
Tilt - Left handers should consider tilting the notebook slightly clockwise (approx 2 O'Clock). Right hander anti clockwise (approx 10 O'Clock)
Grip - Grip the writing instrument with the index finger and thumb and allow it to rest on the middle finger. Do not grip the writing instrument too tightly. After writing for a while, tap the instrument with the index finger. This helps relax the hand
The push - This will sound odd but well worth the effort. Many would write with their hand. This means that the small movements are done by the hand. It is no wonder that ones hand get tired after a while. A better way is to use your entire arm and move using your shoulder. To be fair, this will feel unnatural at first. To overcome this, start writing big letters. Then gradually reduce the size. The major advantages are less fatigue and one will develop the ability to write on a white board in the same neat script!
Persevere - Do not become discouraged. Keep working at it. You will be amazed at what's possible
Post your handiwork to encourage others. What are your waiting for? :-P


"All that is necessary for the triumph of evil is that good men do nothing." - Edmund Burke