Flower Arrangement Workshop: Upcycle, Create and Learn!
Been wanting to learn a new skill? Unsure of what to do with beautiful bottles that you can't bear to discard?
Fret not because Jan's Floristry has specially curated a workshop to address the two concerns above!
We are a flower studio that aims to reduce green waste. Being passionate about sharing our craft in a sustainable manner, and we have specially curated a green workshop for you and your colleagues at Starhub!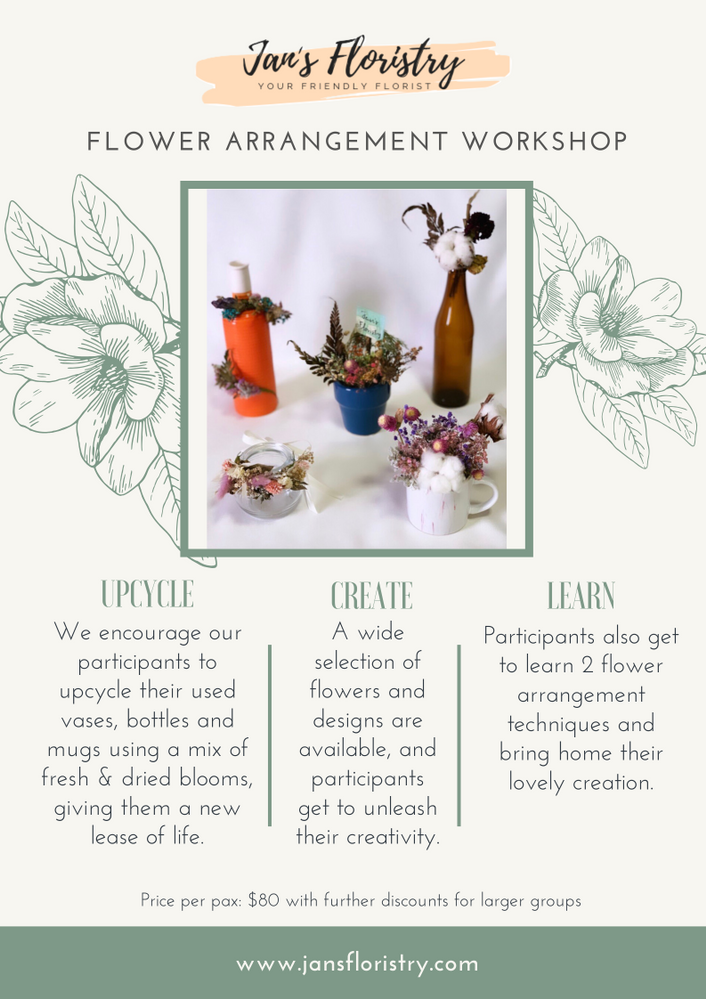 We also offer hand-tied bouquets and floral foam boxes workshops. Please feel free to contact me if you require any further information, and I will be glad to share more!

Cheers,
Janelle