The StarHub leadership team visits SGX for its 20th anniversary!
Hey there, how's everyone doing?
It's been rainy start to December. But on a morning just last week, it was raining confetti!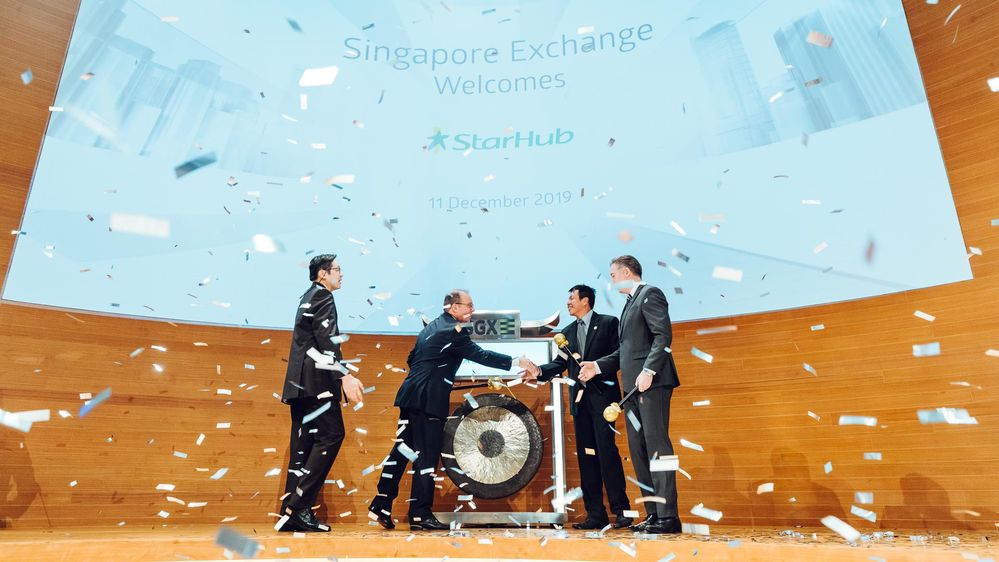 This year marks StarHub's 15th listing anniversary at SGX, as well as SGX's 20th anniversary. We celebrated the occasion in high spirits alongside SGX by striking the gong to mark the start of the trading day on 11 December 2019 in the IPO Arena at SGX Centre. StarHub went public in 2004, which allowed us to gain access to the equity markets, accelerating the growth of our business.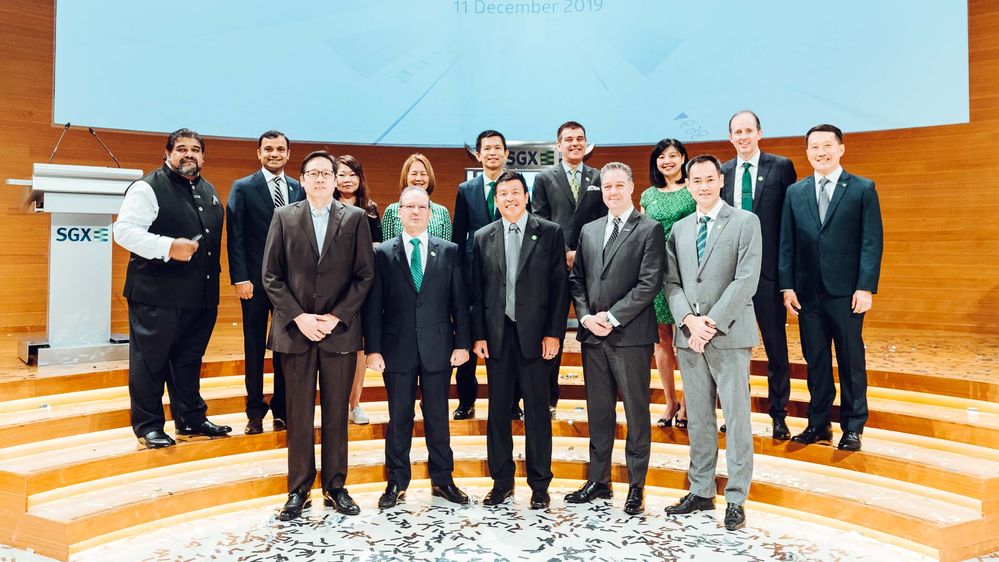 Indeed, we've grown tremendously since then – our revenue and number of post-paid mobile subscribers have doubled; we've also diversified beyond our consumer business to gain a strong foothold in the enterprise business for a well-balanced portfolio. All our accomplishments would not have been possible without the support of our customers.
In late 2018, we embarked on the #HelloChange journey that was centered around elevating the customer experience and bringing value back to customers. Whether it is a promotional campaign, a new rewards programme, a revamped mobile app journey – customers always come first. We've implemented many changes over the past year, and we'll continue to transform ourselves both internally and externally, going the extra mile for our customers and constantly pushing boundaries to solidify our "Challenger" brand in the industry.
We will continue to engage our Community members, to hear what you have to say, and to gather valuable feedback. Because products and services work best when it's designed and well-calibrated to suit our customers' needs.
Customer experience was our top focus for 2019, and it will continue to play a critical role as we push forth towards our goals in 2020. So, come along with us, it's going to be a happy and exciting transformation journey ahead.
Goodbye 2019, and #Hello to 2020!