Creating CNY Sparky with Photoshop
This article show step by step of how CNY Sparky is created using photoshop.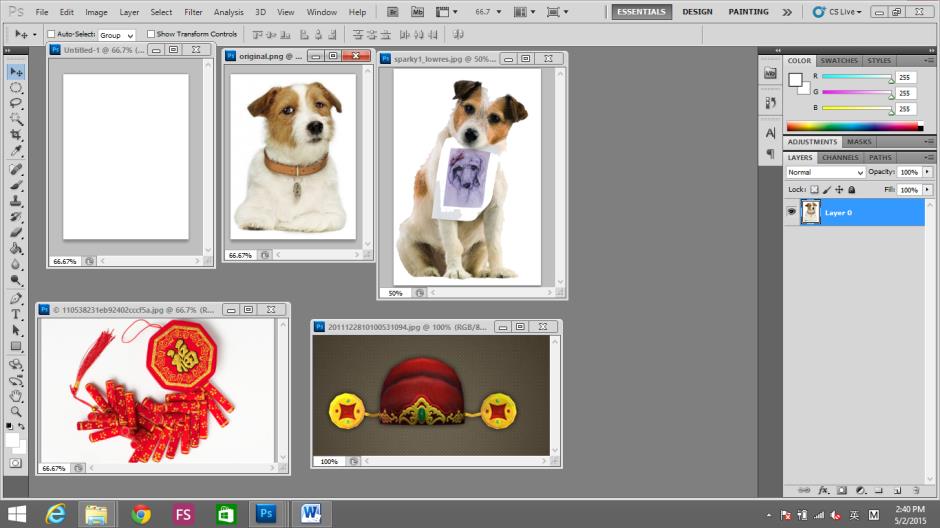 First get the photos you need and put them in the photoshop.
I have created a new blank file on the top left of the same dimension as the Starhub Sparky (273x360). This file will be my working file.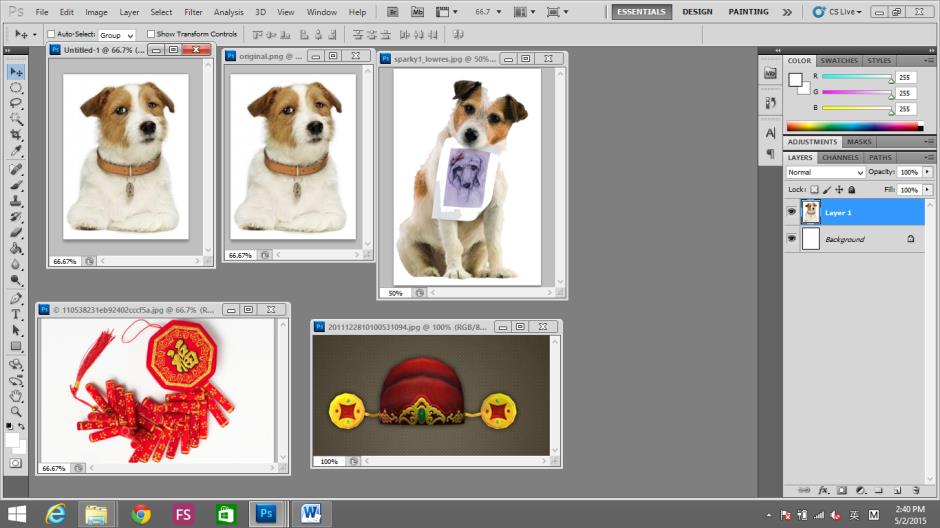 Now click and hold on the image of the original Sparky and drag it to the working file. It will create a Sparky( A new layer) in the working file.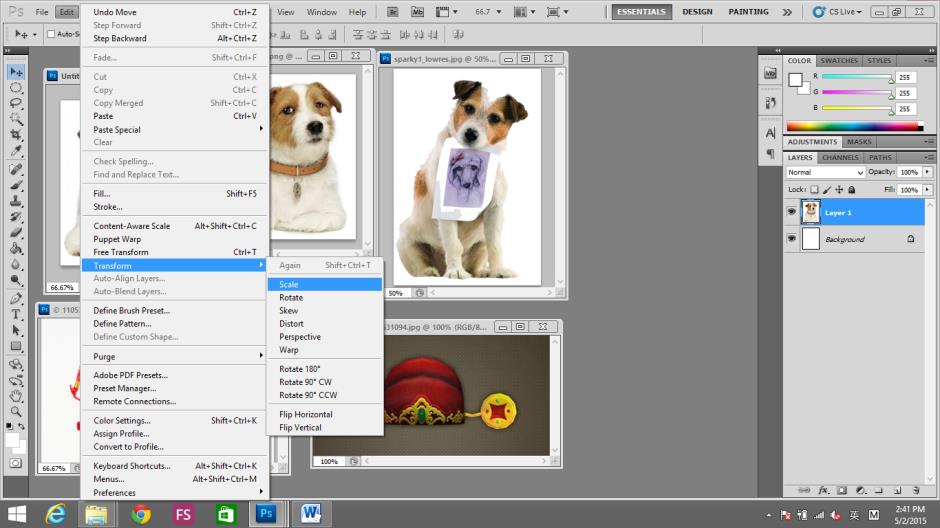 However I want my sparky to be sitting up position in the final output, so the current image size of Sparky is too big. To adjust the size of just sparky, go to edit -> transform -> scale.
Adjust the size to 75% and apply. You can either use the points in the images to adjust or key in the percentage on the top.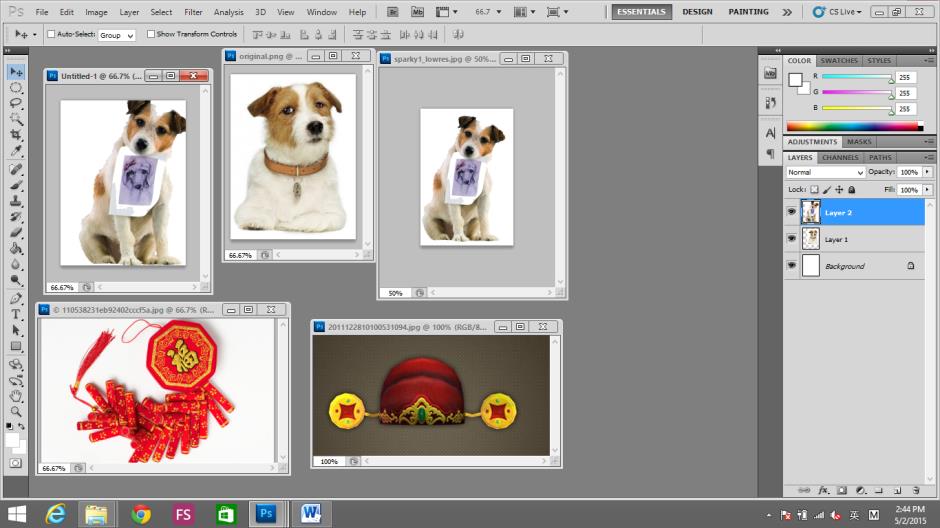 Now I need the sit up body of sparky. As previous step, click and hold on the sit up sparky image and drag it over to the working file.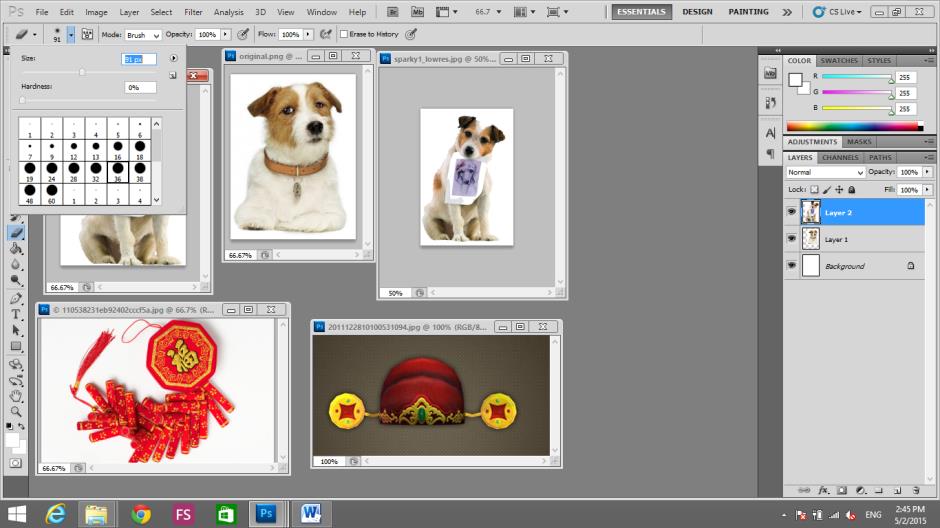 Now I need to erase off the head of the sparky in sit up position so to match the original sparky.
Go to eraser tool, set the hardness to 0 and size to around 90.
After erase, the body is too big to match the original sparky and therefore need to resize. Same here, make sure you are at the correct layer, go to edit -> transform-> scale and using the points, adjust the size.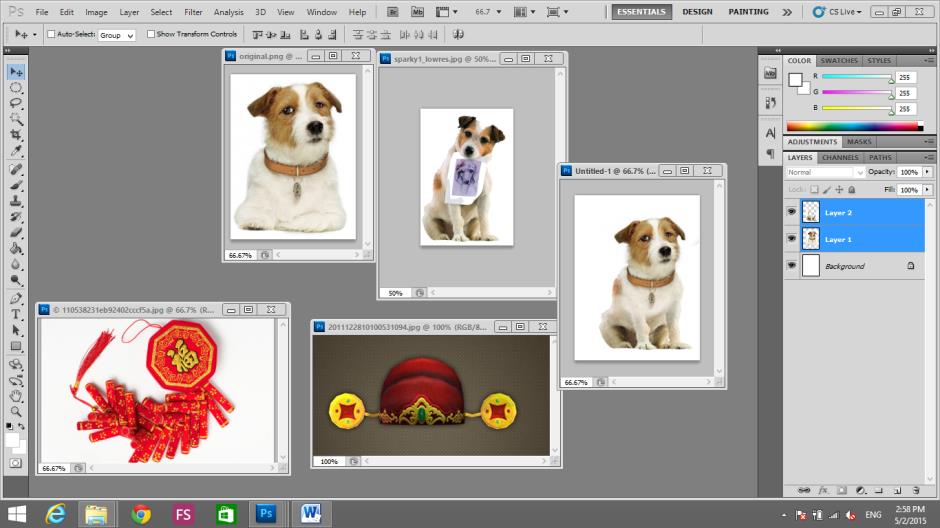 Now after some adjustment of scale and some erase touch up, I got a Sparky that sit up.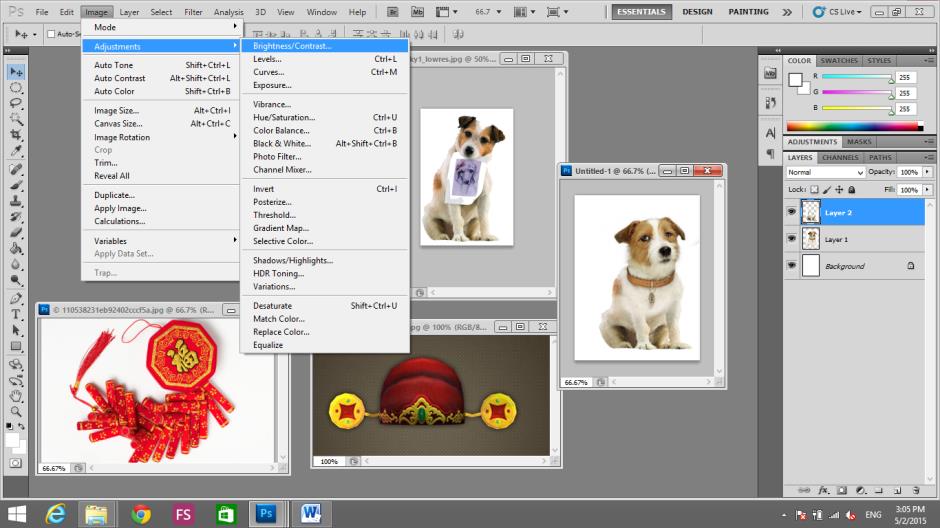 As two images are from differ source, the lower body of sparky is a bit too dark. Go to image-> adjustments-> brightness/contrast.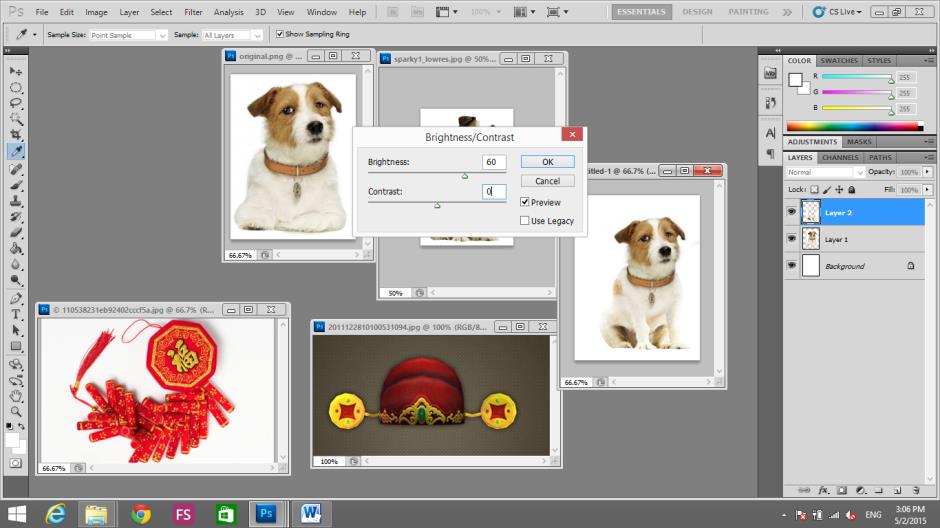 Increase the brightness of the lower body until you think it match the upper body.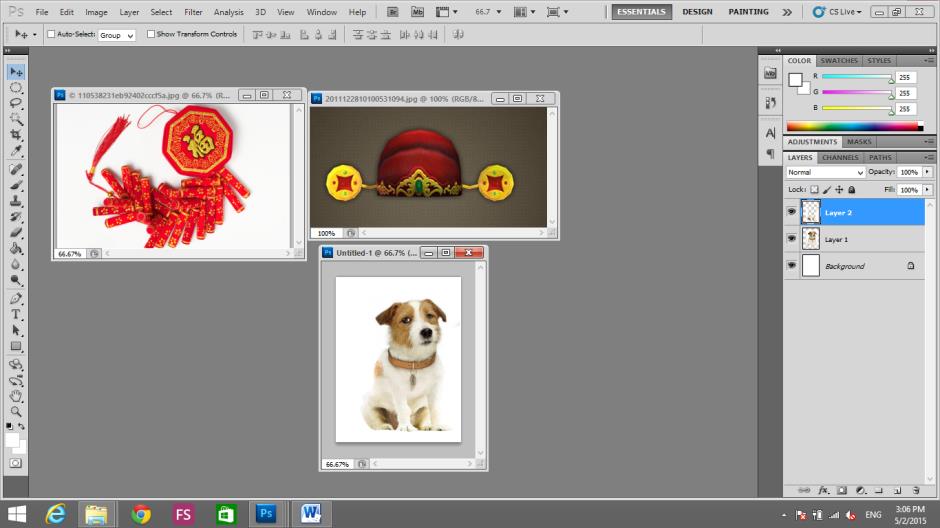 Now I will want Sparky to wear the god of fortune's hat and holding the fire cracker in its mouth.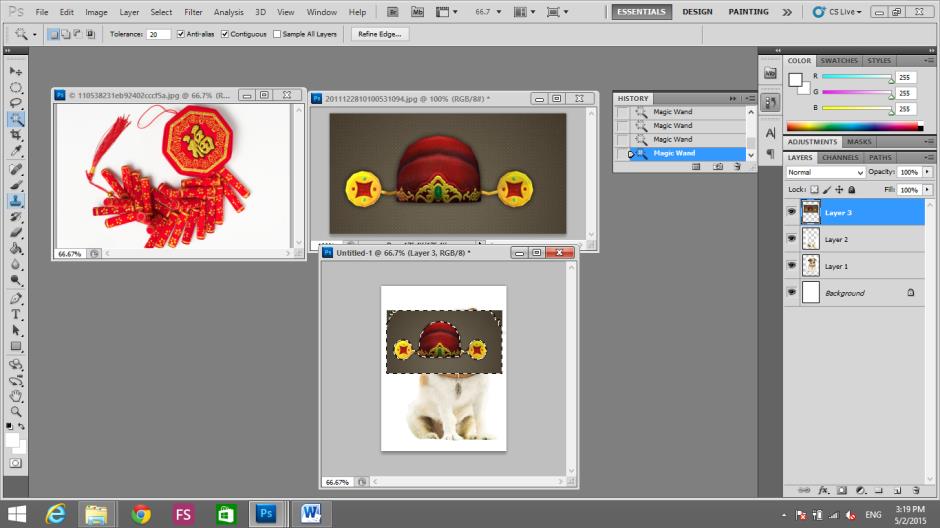 Drag the hat into the working file and resize it to fit. Using the magic wand in the toolbox which like something like this

( as the background consist of some tone of inner glow, I set the tolerance to higher as 20) click on the background and press delete.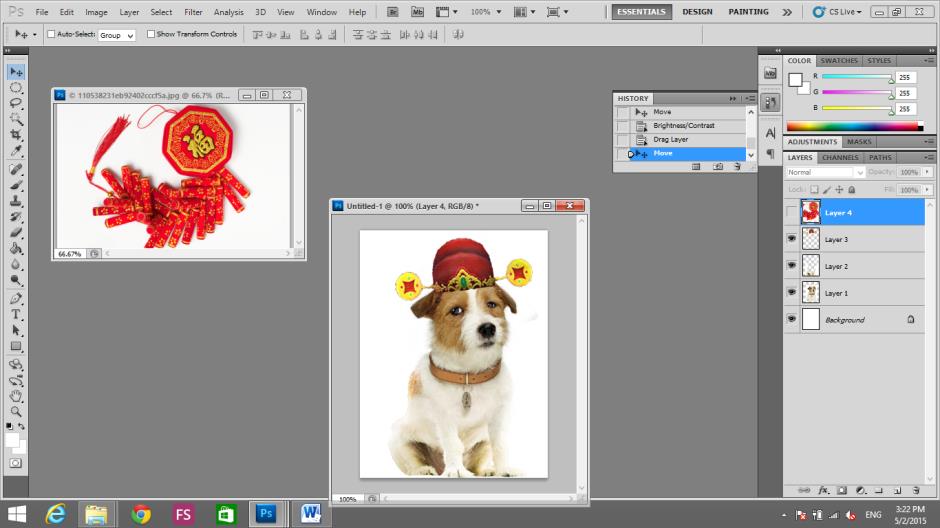 Follow by some erasing, rotating and sizing, I will get the hat fit onto Sparky's head.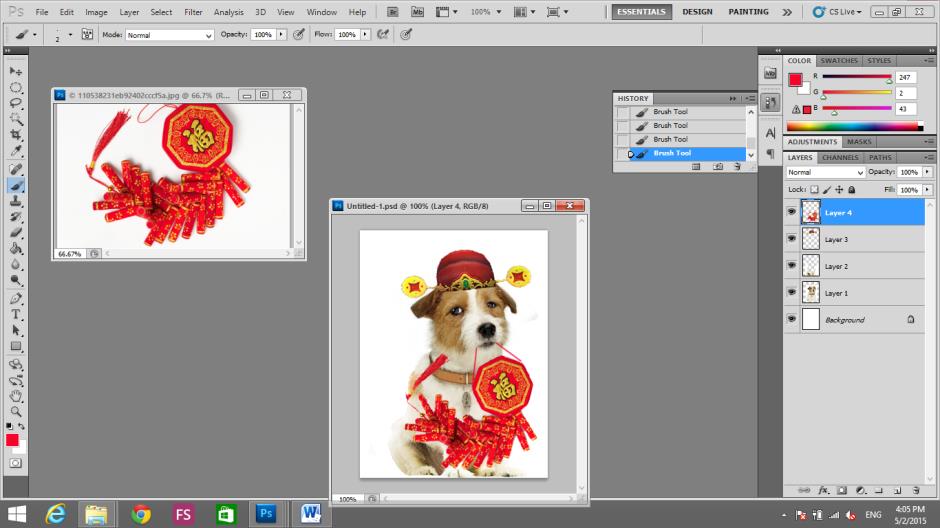 Using the same steps, get the fire cracker in to the picture. To draw the string that hold on to the fire cracker, use the pencil or brush tool. While holding on the 'shift' key click on any two points in the picture you want to draw a straight line.
Now I have my CNY Sparky.