Like Malaysian Comedian Jason Leong? Catch 'Hashtag Blessed' on Netflix! :)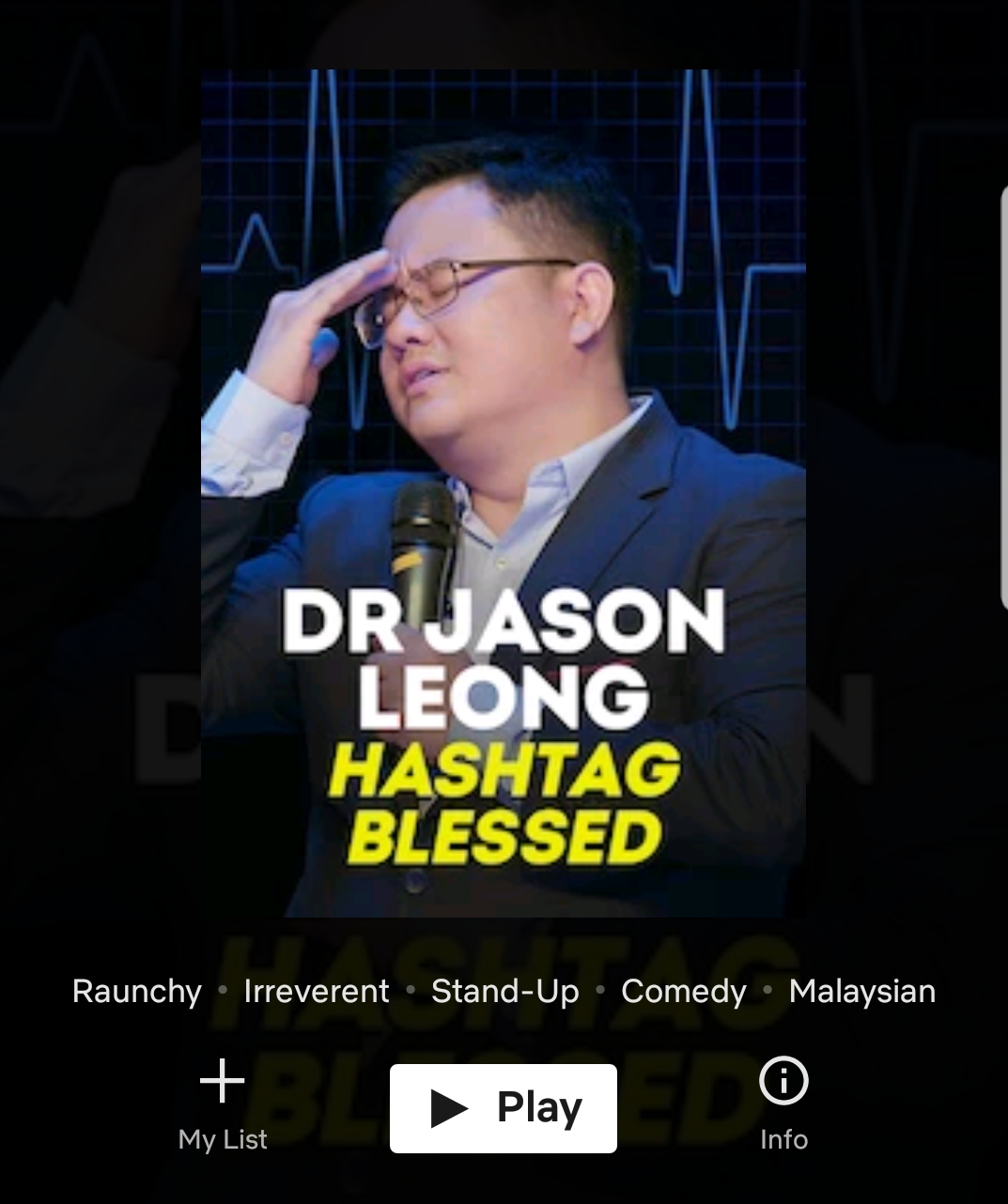 It isn't easy being a comedian, is it? You don't just say stupid things to make people laugh. You also educate your audience, you make them think, you make them laugh at themselves and their prejudices. You even make fun of politicians, like Dr Jason Leong does. Ha!
In 'Hashtag Blessed', the opening is pretty awesome. He claims that Malaysia is better than Singapore as Malaysians can cook, they can manufacture their own cars and they can "change government"! :D As a Singaporean, I find that hilarious too. Because, more often than I'd like to admit, what he says is true. XD
And Jason shares that he once read it costs only 5,000 ringgit to hire an assassin in Malaysia. And this is corroborated by a number of sites, including this one:
https://www.asiaone.com/malaysia/malaysiadeath-life
See what I tell you about comedians also educating us? ;)
And he often succeeds in making me think, and laugh. For instance, he says Chinese ghosts are the least scary, because they are hungry (we have a Hungry Ghost Festival, don't we?) So Chinese ghosts are kind of weak... XD You just hafta agree with this guy.
Go watch 'Hashtag Blessed' on Netflix if you are in need of a few laughs today, or over the weekend. And don't forget to leave me a recommendation of something to watch on Netflix! :)
~

Visit Grace's award-winning blog now: http://workingwithgrace.wordpress.com/ :)