Let's Take a Look at StarHub TV+ Passes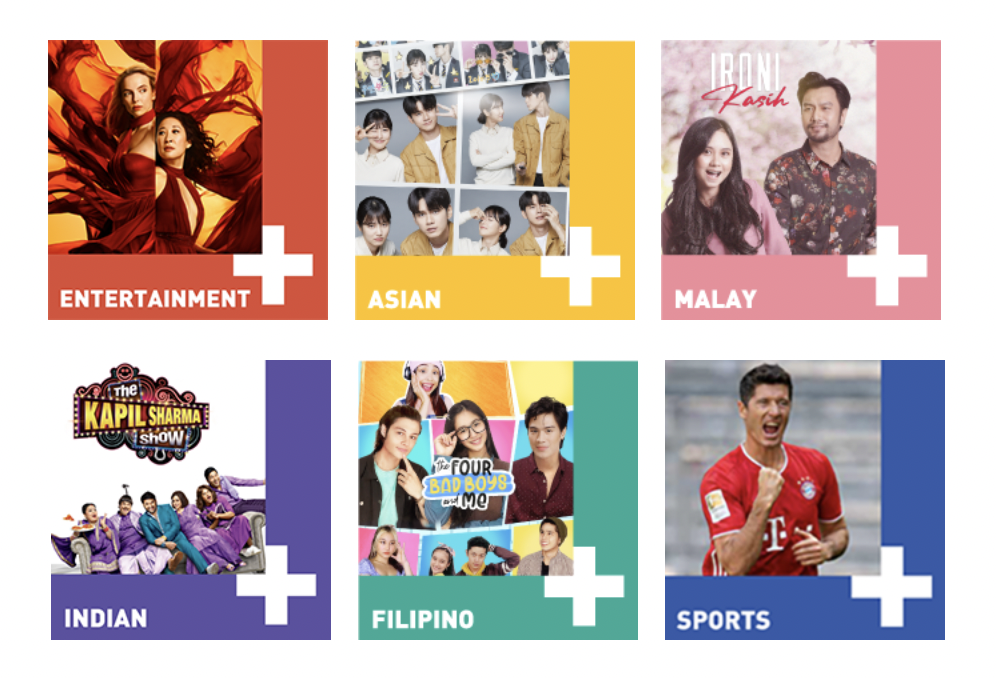 Enjoy the freedom to watch on any screen, and on multiple devices with StarHub TV+ Passes where you can have it all in one place. You can choose from six different StarHub TV+ Passes according to your preferred genre and enjoy the freedom of enhancing your subscription with add-on packs and 3rd party streaming apps.
ENTERTAINMENT+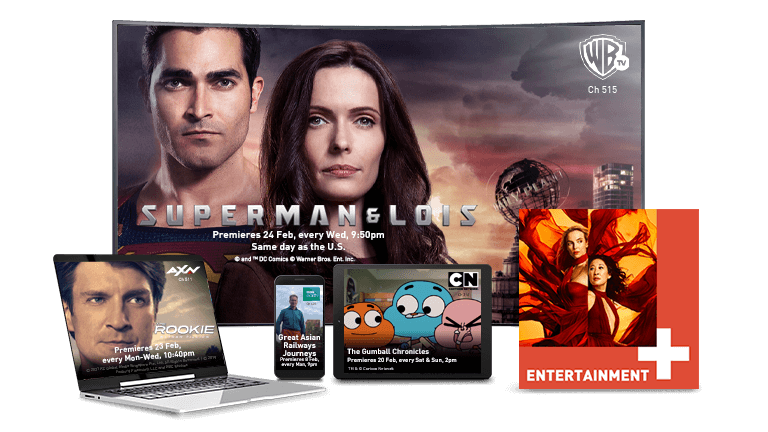 Gives you more than 50 channels of the best English TV series, lifestyle programmes, documentaries, LIVE news and kids shows for all ages. Get to watch the latest dramas the same day as the U.S. and U.K, and the global news live. Whatever your taste, we've got you covered with Entertainment+.
What's more, you have free access to BBC Player, where you can stream and download your favourite BBC shows on demand and everything in between via your mobile, tablet and computer at no extra cost.
ASIAN+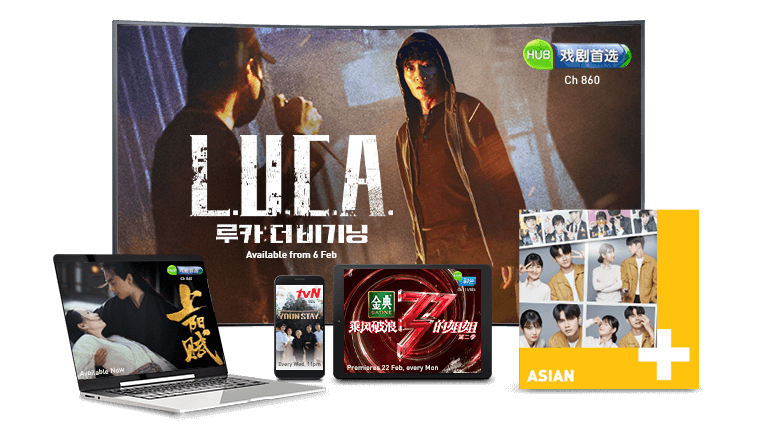 Watch the latest and hottest dramas, variety shows, award-winning & blockbuster movies, infotainment and LIVE award shows across Korea, Hong Kong, Taiwan, China and Japan. Enjoy these with Asian+!
SPORTS+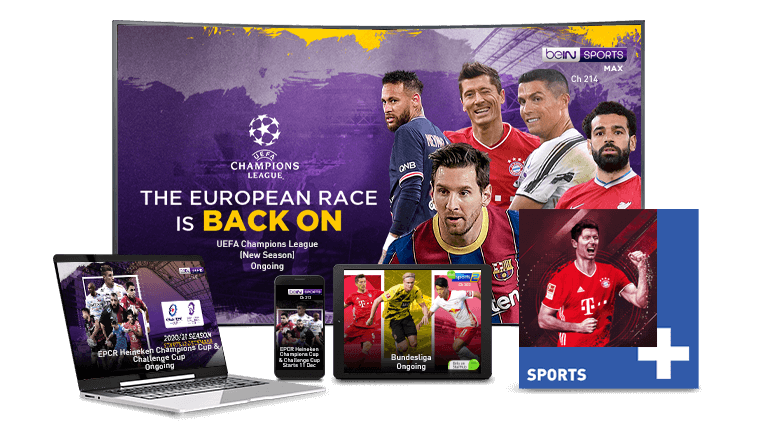 Step into the Home of Sports and non-stop LIVE broadcasts of a wide range of world-class sporting events from basketball, tennis, golf, rugby, NBA, WWE and more with Sports+.
Plus, get free access to beIN SPORTS Connect which is a multi-device player offering major European football leagues and other sports competitions both LIVE and on-demand.
MALAY+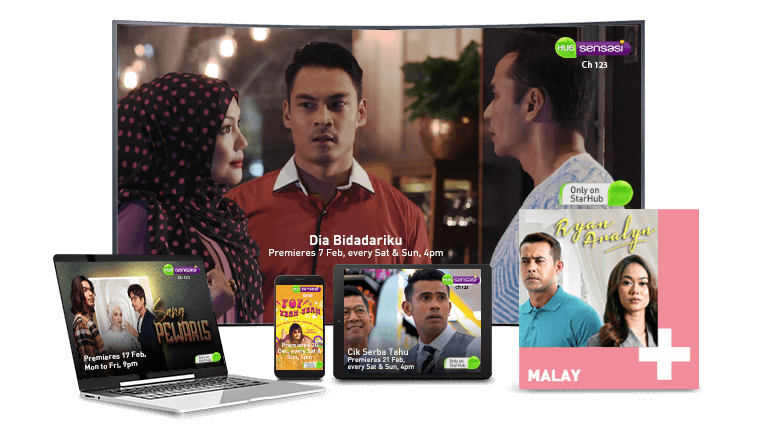 Brings you popular Malay and Indonesian dramas, movies, and variety shows. Laugh, cry and smile with the best and top-rated Malay and Indonesian shows on Malay+. Moreover, you can also enjoy the latest and hottest Korean movies and dramas for endless entertainment.
INDIAN+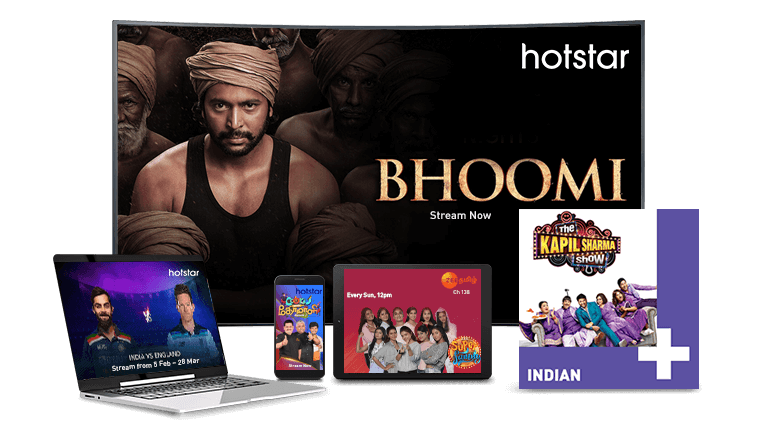 Binge the best of Bollywood and Kollywood, with Hindi and Tamil dramas, comedies, variety shows, lifestyle programmes, news and current affairs from India with Indian+.
Can't get enough? Enjoy access to Hotstar app at no additional charge! Catch more Indian entertainment from Star Vijay, Star Bharat and Star Plus, Hotstar specials, exclusive movie premieres or even LIVE cricket action.
FILIPINO+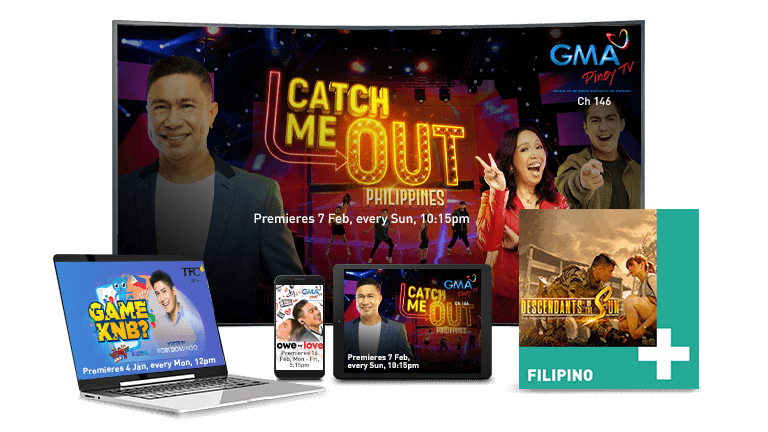 Enjoy a wide selection of content for every Filipino family comprising of the top-rated drama series, variety shows, movies and around the clock news from the Philippines with Filipino+. With so much to choose from, Filipino TV will make you feel like you're home.
Want to watch on the big screen too? Simply add on StarHub TV+ box at just $5/month!
To enjoy Free-to-air channels, you must have a StarHub Broadband with a StarHub Smart WiFi or a wired connection to Linksys EA8100/EA7500 router.

Endless choices await you! Sign up now via StarHub Online Store and get 50% OFF your first month!

What's more, sign up for 2 TV+ Passes and enjoy Disney+ on us.
~ Carla
▬▬▬▬▬▬▬▬▬▬▬▬▬▬▬▬▬▬▬▬▬▬▬▬▬▬▬▬▬▬▬▬▬▬▬▬▬▬▬▬▬▬▬▬▬▬▬▬▬▬▬▬▬
Some of my posts, opinions and views here do not reflect my position and StarHub's opinions.
For account related matter, please seek help from our Customer Service team via
Facebook Messenger.
Have a good idea? Tell us at our
Ideas Exchange!