How is Vesak Day celebrated?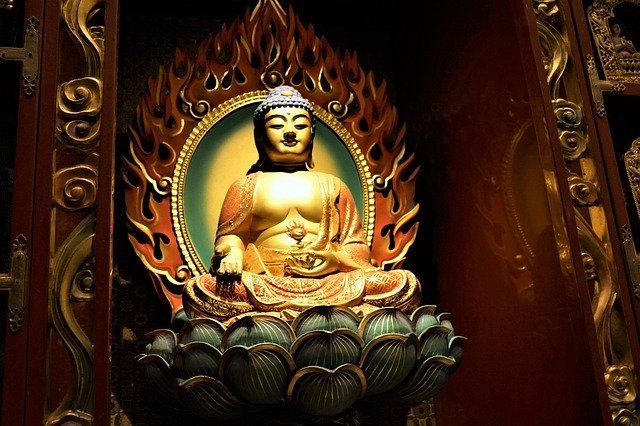 Vesak Day is one of the most important and holiest days celebrated by Buddhists. It commemorates the birth, enlightenment, and death of the Gautama Buddha. The day is usually celebrated on the 14th or 15th day of the fourth month of the Chinese Lunar Calendar. This year, it falls on May 7, 2020.
How is Vesak Day celebrated in Singapore?
The festivities and celebration of this day start at the crack of dawn, as Buddhists congregate at temples for a ceremony. The ceremony includes the hoisting of the Buddhist flag, singing of hymns, offering candles, incense, flowers, and many more. Moreover, Buddhists believe that performing good deeds on this day will get them more good karma. So many spend the day to do acts of generosity and worthy causes such as donating blood. Additionally, Buddhists also abstain from eating meat but instead eat vegetarian meals for the day. The celebration usually ends with candle-lit processions throughout the streets of Singapore.
However, with the circuit breaker extended until June 1, Buddhist temples are unable to organize Vesak festivities. Fortunately, there are other ways to commemorate Vesak Day amid the coronavirus pandemic, which has restricted religious gatherings. Here are some alternatives to celebrate Vesak Day.
Join a series of online programs to celebrate Vesak in your home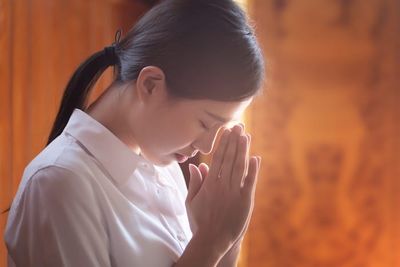 In normal times, you would be able to visit any Buddhist temple around Singapore to pray. Currently, temples have started to shift on the digital platform as they encourage devotees to stay home and show their gratitude to the Buddha by observing the five precepts, practising meditation, chanting, and listening to online sermons following the cancellation of traditional celebrations.
Make online offerings to temples
Traditionally, devotees offer candles, incense, flowers, and food offerings in-person to temples. Nut since, devotees can no longer go to temples, those who wish to make offerings can do it online instead for some temples. Simply, pay for the items you want to offer.
Cook vegetarian meals at home or order from restaurants.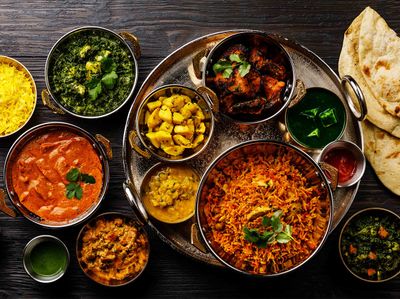 Since many people are unable to leave their homes during this period, some temples have started to film its nun while cooking vegetarian dishes such as fried nian gao or Indian dhal. There are also many non-meat options available for delivery. Nowadays, most restaurants from Asian to Western have meatless or vegan dishes on their food menu. You might as well opt for food delivery if you don't have time to prepare food anymore.
Despite the changes in the celebration of Vesak Day, this day will remain holy to Buddhists. The pandemic we are facing now will not hinder us to commemorate Buddha's life, his birthday, the enlightenment and his achievement of Nirvana.
~ Carla
▬▬▬▬▬▬▬▬▬▬▬▬▬▬▬▬▬▬▬▬▬▬▬▬▬▬▬▬▬▬▬▬▬▬▬▬▬▬▬▬▬▬▬▬▬▬▬▬▬▬▬▬▬
Some of my posts, opinions and views here do not reflect my position and StarHub's opinions.
For account related matter, please seek help from our Customer Service team via
Facebook Messenger.
Have a good idea? Tell us at our
Ideas Exchange!