Faster & Easier to Pay You StarHub Bills with GIRO!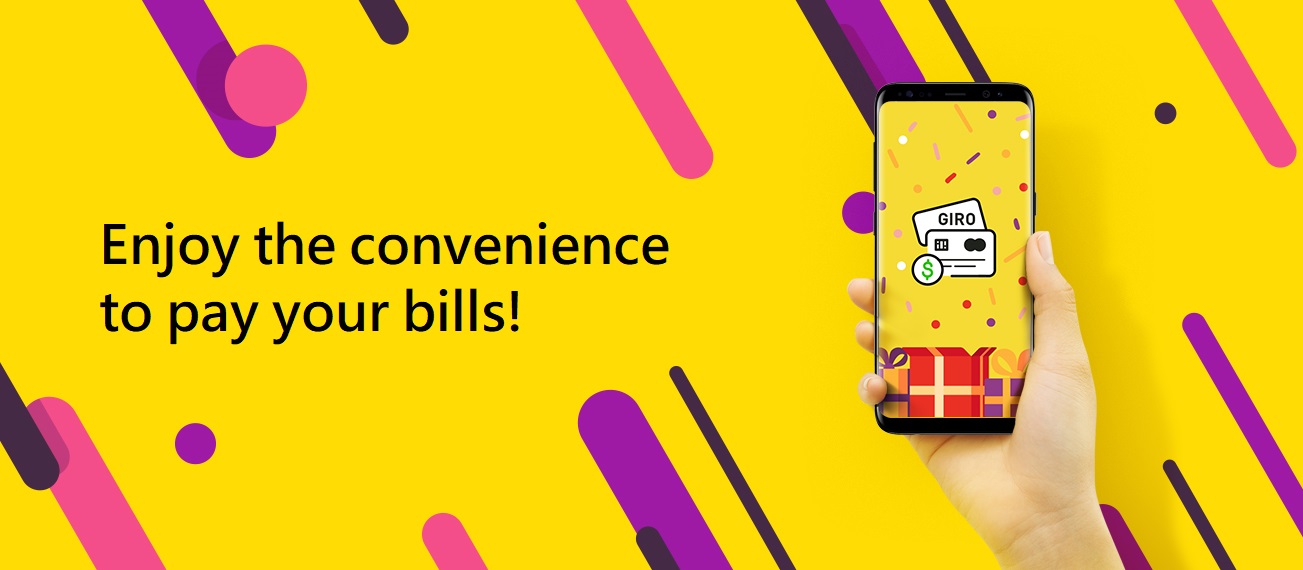 Why queue to pay your StarHub bills when you can do it through GIRO?
Say goodbye to waiting in lines. Now, you can skip the queue and enjoy hassle-free bill payments when you sign up for recurring GIRO payments via the My StarHub App. In fact, applying for a recurring GIRO is one of the most convenient payment methods for StarHub customers.
So, what are the advantages of recurring GIRO payments?
Better customer convenience and experience
Of course, automated electronic payment brings more convenience than traditional payment methods. This will allow you to pay your StarHub bills anytime from anywhere across the globe. What's more, you can pay within just a few minutes.
Skip the queue
In the times of the COVID-19 pandemic, people have started finding ways of avoiding human touch and going into public places with too many crowds to protect themselves from getting infected by the coronavirus. That is why recurring GIRO payment is the best way as you no longer have to queue with the crowds and can avoid human touch.
Ensure on-time bill payments
Do you set up calendar reminders or online alerts to remind you of your StarHub bills? However, there are still instances where you have to pay late payment fees. Well, one way to avoid the threat of late payment fees is to sign up for an autopay. With recurring GIRO, your payment will be automatically deducted on your monthly bill due date. So now, you don't have to worry about late payment fees!
Enjoy FREE 100 SMS per month
StarHub mobile Postpaid consumers who apply for the recurring GIRO, or recurring credit card payment will enjoy FREE 100 SMS per month. The Free 100 SMS will be given upon successful activation of GIRO or recurring credit card payment. Please note this is only applicable for Local SMS, therefore, they cannot be used for Global SMS.
There you go! If you're not yet on recurring GIRO payment, apply now to enjoy its benefits.
Here's how to apply for GIRO via My StarHub App.
Find out more information here.
~ Carla
▬▬▬▬▬▬▬▬▬▬▬▬▬▬▬▬▬▬▬▬▬▬▬▬▬▬▬▬▬▬▬▬▬▬▬▬▬▬▬▬▬▬▬▬▬▬▬▬▬▬▬▬▬
Some of my posts, opinions and views here do not reflect my position and StarHub's opinions.
For account related matter, please seek help from our Customer Service team via
Facebook Messenger.
Have a good idea? Tell us at our
Ideas Exchange!