Experience 5G with StarHub!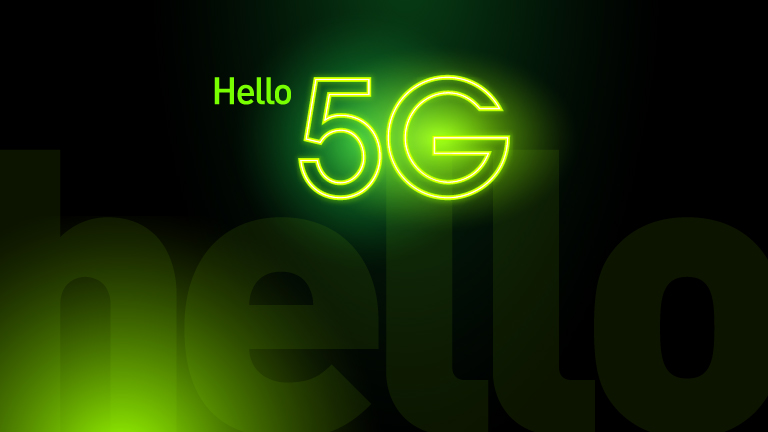 Singapore's best mobile network got faster! With the launch of the 5G Standalone (5G SA) network, you can enjoy more of the things you love from gaming and streaming at ultra-fast speeds simultaneously with crystal clear conversations with family and friends on StarHub.
StarHub's 5G is built on 2 paths – 5G non-standalone (5G NSA) and 5G standalone (5G SA). The 5G non-standalone mode focuses on enhancing existing mobile broadband for higher data bandwidth and reliable connectivity on a 2.1Ghz spectrum. Meanwhile, the 5G standalone works on an independent network to enable 5G on a 3.5Ghz spectrum. This means you will enjoy increased mobile data capacity and bandwidth, but also ultra-responsive, ultra-low-latency services for the high quality of service and the ability to connect a massive number of devices.
With our 5G SA network, StarHub's 5G will be enhanced! So, what will you enjoy?
Faster speed
Enjoy ultra-fast 5G speeds when streaming, gaming or surfing. Moreover, get reliable, seamless data and calls in busy places, such as festivals, stations, and football matches. So, say goodbye to low-quality video calls and data lagging.
Ultra-clear HD voice
The ultra-clear HD voice is Voice over 5G (VoNR) service that enables voice calls over the 5G SA network. Through this, you will have a clearer voice quality and faster voice connection. Plus, a seamless 5G data connection wherein your data network will not drop to 4G when picking up a voice call.
Experience mobile cloud gaming
With the GeForce NOW Powered by StarHub, you can now play the most demanding games seamlessly across your devices. This means no more huge storage space or gaming hardware is required to play your favourite games. You only need to connect to digital game stores such as Steam, EpicGames Store, and many more to stream the games you already owned.
Supercharged entertainment
Better mobile streaming experience with StarHub TV+, Disney+, Hotstar, and many other content services. Now, you can experience ultra-fast streaming in ultra-high definition whenever you stream your favourite shows.
What are you waiting for?
Sign up or recontract now to our Mobile+ plan via Online Store to experience StarHub's 5G network. 
For more information on StarHub's 5G network.
~ Carla
▬▬▬▬▬▬▬▬▬▬▬▬▬▬▬▬▬▬▬▬▬▬▬▬▬▬▬▬▬▬▬▬▬▬▬▬▬▬▬▬▬▬▬▬▬▬▬▬▬▬▬▬▬
Some of my posts, opinions and views here do not reflect my position and StarHub's opinions.
For account related matter, please seek help from our Customer Service team via
Facebook Messenger.
Have a good idea? Tell us at our
Ideas Exchange!