Enjoy these benefits with StarHub's Hub Club membership [Old Programme]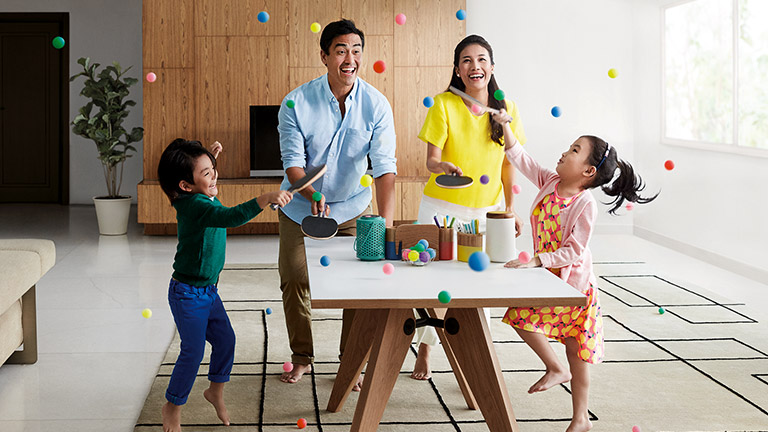 Did you know if you have all three StarHub services from StarHub TV, mobile postpaid and home broadband, you'll be part of our Hub Club and can enjoy some sweet perks? Hub Club is an exclusive rewards and recognition programme especially made for StarHub's valued customers.
StarHub customers who are Hub Club members will be able to enjoy a host of exclusive benefits and privileges. What are they? Let's find out below.
Do you want to recontract to get a new handset?
Get a waiver of the early mobile recontract fee of $200 so you can enjoy a handset upgrade every 12 months. Take note that the mobile line must be in active use for at least 12 months prior to recontract. Moreover, the waiver is limited to 1 postpaid line for each NRIC /FIN.
Do you want discounts on your StarHub services?
Enjoy up to 30% off your postpaid mobile subscriptions, 10% off StarHub TV subscription and 5% off your Home Broadband subscription charges.
Please note that to enjoy savings on your postpaid lines, the mobile lines must be registered under the same service/registered address as yours to enjoy the following savings.
15% off with 1 subscribed mobile line
20% off with 2 subscribed mobile lines
25% off with 3 subscribed mobile lines
30% off with 4,5 & 6 subscribed mobile lines
Are you moving to a new place and needs to relocate your
fibre
service?
Hub Club members whose service is in contract will have the service relocation fee of $120 waived. However, if you're out of contract, you may recontract your service with us to enjoy the waiver of relocation fee.
Do
you want more treats
?
You will get special invitations to exciting events specially organized for Hub Club members. Moreover, you will also get birthday treats on your birthday month and exciting merchant offers all year round.
If you have StarHub TV, Mobile and Home Broadband (all 3 services) under one name and NRIC/FIN with the same service address, you will automatically be enrolled in our Hub Club membership programme and will receive a Hub Club welcome kit via email.
If you don't have all three StarHub services yet, you may want to sign up now via our Online Store to enjoy these perks!
~ Carla
▬▬▬▬▬▬▬▬▬▬▬▬▬▬▬▬▬▬▬▬▬▬▬▬▬▬▬▬▬▬▬▬▬▬▬▬▬▬▬▬▬▬▬▬▬▬▬▬▬▬▬▬▬
Some of my posts, opinions and views here do not reflect my position and StarHub's opinions.
For account related matter, please seek help from our Customer Service team via
Facebook Messenger.
Have a good idea? Tell us at our
Ideas Exchange!