Displaying the National Flag this National Day? Read this.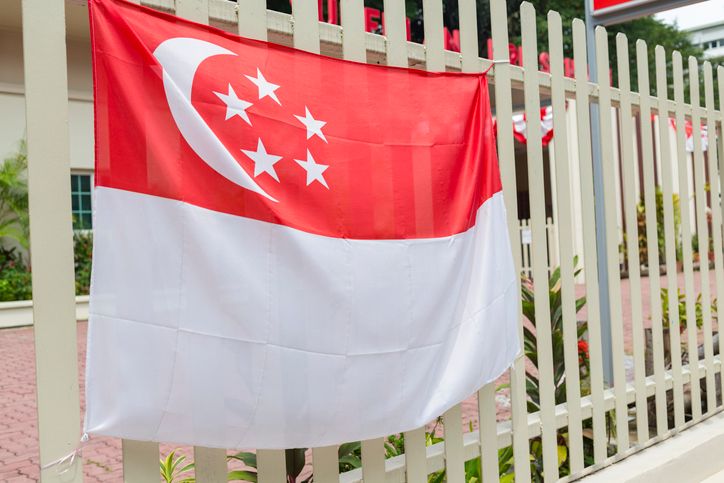 Singaporeans have come to associate our National Flag with the National Day on 9 August, which is an annual commemoration of how far we have come as a nation and a renewal of our commitment to progress as one people.
When can you display the National Flag?
During this time, the Government encourages individuals and businesses to display the National Flag during the National Day celebrations period from 1 July to 30 September each year. In fact, on 25 April, the rules for displaying the National Flag have been amended in response to public requests to display it during the coronavirus outbreak as a rallying symbol of unity and resilience.
How should you display the National Flag?
The National Flag may be flown without a flagpole and it may be displayed at night without being properly illuminated during the National Day period. Other guidelines are the following:
According to the National Heritage Board (NHB), the Flag must be treated with dignity, honour and respect at all times.
When the Flag is hung against a vertical flat surface, the crescent and stars should be on the top-left position when seen by a person facing the flag.
The Flag shouldn't be displayed below any other flag, emblem or object.
The Flag may also be displayed on vehicles other than a hearse, during the National Day period.
Torn or worn-out flags should not be displayed and should be packed into a sealed black trash bag before its disposal.
How should you use the National Flag?
During this period, some of the guidelines regarding the use of the National Flag are relaxed.
Flag decals and stickers, posters or other visual images may be displayed and used freely.
However, any words or graphics should not be superimposed on the design of the Flag.
The Flag or an image thereof can be incorporated as part of any costume or attire.
What if you don't have the National Flag?
If you do not have the National Flag, you may show your support by printing or drawing the Flag for display at home. You may also opt to display it on your social media profiles to celebrate.
It's almost the National Day long weekend. Let's all display our National Flag proudly to celebrate Singapore's 55th birthday!
Have you displayed and hung the Singapore Flag outside your home? Take a photo and share it with us in the comments below.
~ Carla
▬▬▬▬▬▬▬▬▬▬▬▬▬▬▬▬▬▬▬▬▬▬▬▬▬▬▬▬▬▬▬▬▬▬▬▬▬▬▬▬▬▬▬▬▬▬▬▬▬▬▬▬▬
Some of my posts, opinions and views here do not reflect my position and StarHub's opinions.
For account related matter, please seek help from our Customer Service team via
Facebook Messenger.
Have a good idea? Tell us at our
Ideas Exchange!