Problems encountered with set top box
With the advices from Starhub's services staff, I have recently changed my Cable TV to a IPTV which was just less than 2 weeks ago. The exact date of installation was on Thursday 26 October 2017 morning.
Everything was working fine except for the error message "Unsupported audio signal, Check your dev‪ice output", which occured everytime when I do a re-boot to the new set top box.
Please refer to attached Image 1 below.
Fortunately, it seems that this existed error did not hinder my TV programs viewing. Audio sounds were audible even though this error message is related to audio signal.

However what I have encountered during the last one week plus after installing IPTV were the following.
1. I was unable to switch on the set top box with the remote control. It has happened twice already. On these two occasions, the set top box was on standby mode and when I used the remote to press the power button, there was no response at all. The power button on the remote flickered with blue light and the set top box remained with red and orange lights.
After several unsuccessful attempts of trying with the remote device, eventually I gave up and switched off and on the power supply for the set top box. Hence the process of booting and loading begins which caused inconveniences to us.
2. This evening my family and I were watching the Taiwan drama series and suddenly my TV went blank which left with a total black screen. It is something like BSOD in computing terms but for this I would name it as Blank & Black Screen Of Death (BBSOD).
The set top box lights were still at green and orange but with TV screen blank and black. I tried pressing various buttons on the remote control but totally with no response. Eventually re-booting was the only solution to this issue.
This is the first time I have encountered BBSOD.

Bearing in mind both the set top box and remote control are new as claimed by the outsource technician who did the installation and I only possessed them for less than 2 weeks.
Hopefully I am not given a refurbished set top box which I believe will not as IPTV is still in its early introductory phase but the possibility will be the remote control unit as it is identical with the last unit I used for my cable TV.
In view of the above unpleasant encounters which have occured in less than two weeks after the IPTV installation, I seek your kind advices with possible solutions to overcome these annoying issues.
I certainly look forward to hear from you soon.
Thank you for your kind attention.
Good day.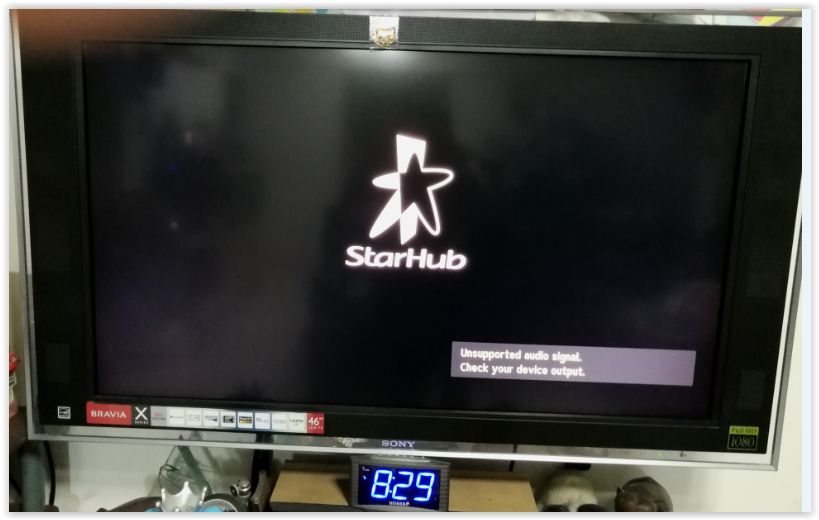 Image 1