[Contest Closed] #Giveaway: StarHub's 2021 Chinese New Year Red Packets! [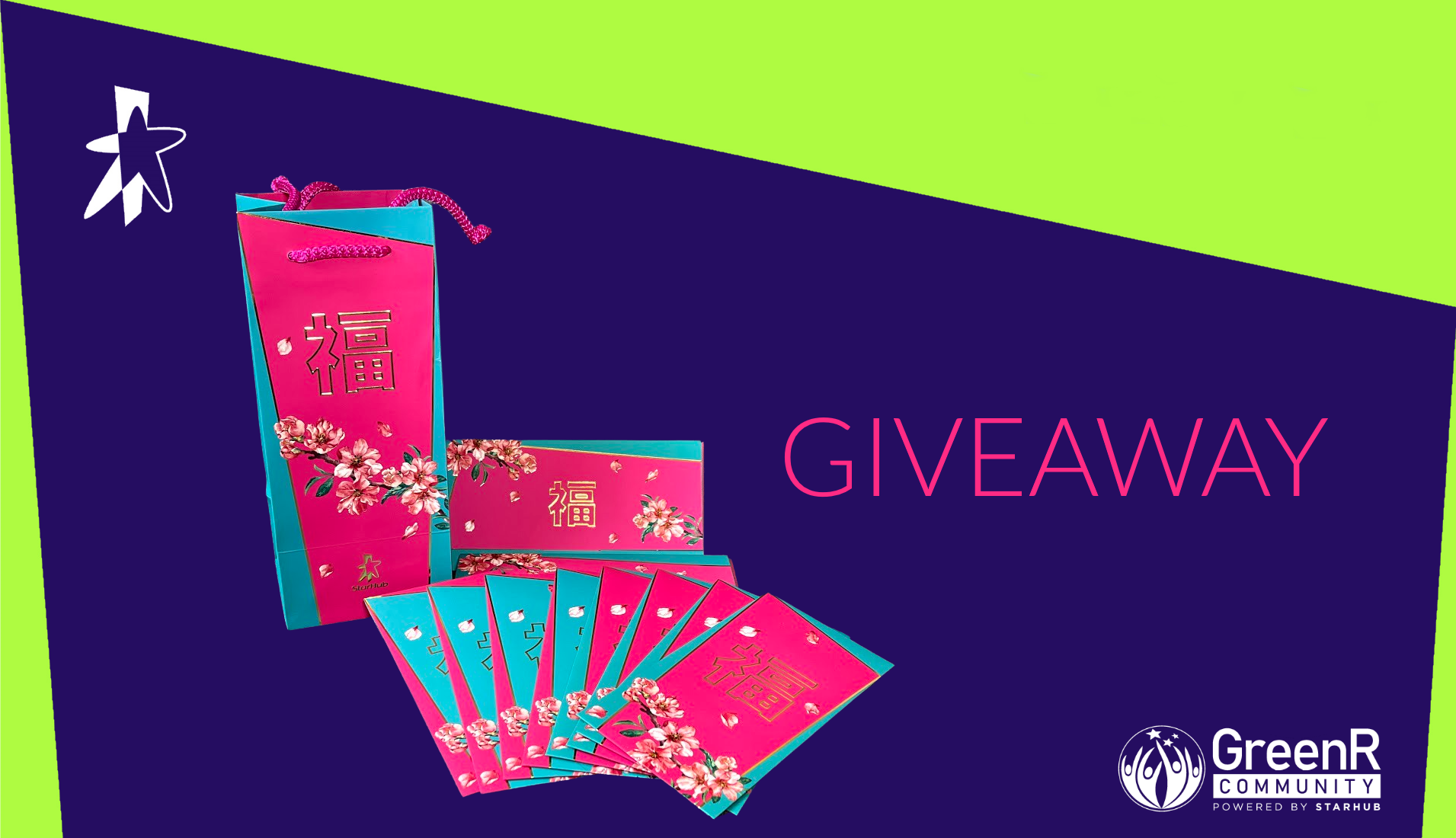 Have you been an avid StarHub red packet collector?
In the comments section below, show us a photo of at least one red packet that you've collected from StarHub (from 2020 or earlier).
15 winners will each receive 2 packs of StarHub's 2021 red packets and a carrier bag.
How to Win:
Contest is open from 26 January 2021 through

1

2 February 2021, 11:59pm.
Submit a photo of a red packet design that you've collected from StarHub (2020 or earlier) in the comments section below.
Participants are required to sign up as GreenR Community Member in order to submit entries. Click the "Sign In" button to create an account.
Only entries with red packets from the past collections (2020 and before) will be eligible.
The prize is as stated and is non-transferable and not-for-sale. No cash alternatives will be offered.
The prize will be sent to winners via regular mail and GreenR Community will not liable for lost mails.
This Contest is open to everyone ("Participants"). Participants under the age of twenty-one (21) years old must seek parental and/or guardian consent before participating in this Contest.
Employees of StarHub, their immediate families (including spouses, children, parents, brothers and/or sisters), any persons professionally associated with this Contest, commercial customers, bulk subscription customers and StarHub mobile prepaid customers are not eligible to participate in this Contest.
StarHub reserves the right to redistribute any unclaimed Prize to other Participants or donate any unclaimed Prize or its equivalent value to the Community Chest or any other approved charitable organization.
The Prize, or any part thereof, shall not be transferable, exchangeable, redeemable or substituted for cash or other benefits.
StarHub reserves the right, at any time in its sole and absolute discretion, to substitute, withdraw, add to or alter the Prize or any part thereof without prior notice.
The Winners will be notified via Community StarHub personal message within five (5) working days after the Contest Period by StarHub. In the event a chosen Winner cannot be contacted within 24hrs, another Winner will be picked as a replacement.
The Prize must be redeemed in accordance with the notification message from StarHub.
If a Winner fails to respond in accordance with StarHub's notification by the deadline specified, that Winner shall be deemed to have forfeited the Prize, and no further correspondence will be entertained under any circumstances.
By participating in the Contest and/or accepting the Prize, each Participant and Winner agrees that StarHub and its related corporations (collectively "StarHub Group") may collect and use their personal data, as well as disclose their personal data to StarHub Group partners for various purposes, to facilitate their participation in the Contest and acceptance of the Prize, including contacting them at their Singapore telephone numbers regarding their participation in the Contest. Such personal data may include without limitation a Participant's or Winner's name, telephone number, email address, personal identification or passport number, as well as his picture, photographs or likeness.
StarHub Group and its partners reserve the right to use the names, pictures, photographs or likeness of any Participant or Winner in their marketing, publicity or promotional materials at their sole discretion without notice to the Participant or the Winner, or require any Participant or Winner to appear in any form of marketing, publicity or promotional activities. StarHub may also use such personal data to conduct analysis on the Participant's/Winner's use of StarHub products and services to help StarHub improve, review, develop and efficiently manage the products and services offered to StarHub customers.
By participating in this Contest, each Participant/Winner consents to StarHub Group and its partners' collection, use and disclosure of their personal data for the purposes and in the manner described above.
StarHub's decisions on the Contest and the Winners shall be final and no correspondence will be entertained under any circumstances. In the event of a dispute, any individual's entitlement to participate in the Contest and any Participant's entitlement to the Prize shall be subject to the sole discretion and final determination of StarHub.
-Jolene
Some of my posts are unofficial and may contain personal opinions which may not represent the positions and opinions of StarHub.
For account related matter, please seek help from our Customer Service team via Facebook Messenger.
Have a good idea? Tell us at our Ideas Exchange!