Free Preview of StarHub Channels during National Day 2019 Weekend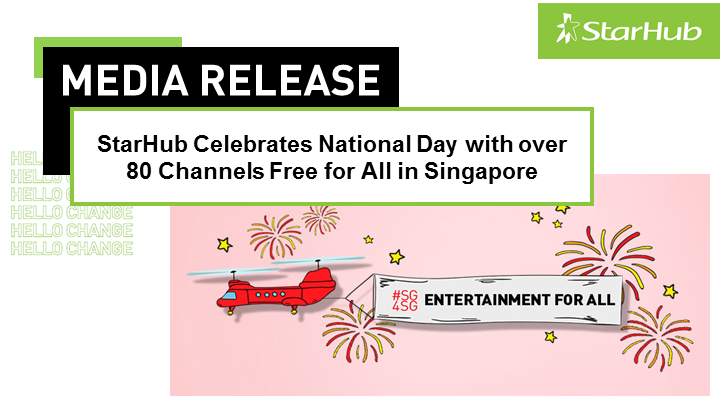 Hello everyone!
From 8 August, 12pm to 14 August, 12pm, everyone in Singapore will have access to top-tiered and unique channels only available on StarHub, like BBC Earth, Makeful, Hub VV Drama, tvN Movies and many more.
With more than 80 channels to choose from, non-subscribers can enjoy live channels and catch their favourite programmes via the StarHub Go streaming app. Existing StarHub Entertainment and StarHub TV customers will also have over 130 other channels to choose from on their television set.
Channel listing can be found on our website.
Which channel or programme will you be watching? Let us know which is your favourite!
-Jolene
Some of my posts are unofficial and may contain personal opinions which may not represent the positions and opinions of StarHub.
For account related matter, please seek help from our Customer Service team via Facebook Messenger.
For urgent matters regarding the safety of our members or the security of the platform, please email us at community@starhub.com.
Have a good idea? Tell us at our Ideas Exchange!