Buy and Sell New or Preloved Items at Affordable Prices on GreenR Community Market Place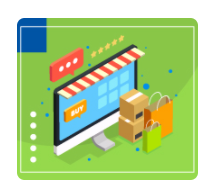 Hi everyone!
2020 is almost coming to an end, and thanks (but no thanks) to Covid-19, I think most of us has done a lot of online shopping this year. And how many of those are impulse buys? Well, I'm guilty of that!
Anyhow, the end of the year is always a good time to de-clutter your home for 2 very good reasons:
1) start the new year afresh with new things
2) make room for new things
Well, some of you might say "those are the same reasons", but there's always a reason to shop, am I right, ladies? 🛍

So, we have just the right space for you to help you de-clutter your home. Introducing to you Market Place, it's a space for community members to buy and sell new or preloved items, as well as for online businesses to promote their products and services.
Some of the items may include but not limited to:
1) Tech devices such as mobile phones, routers, PCs etc
2) Lifestyle products - clothes, shoes, bags, exercise equipment etc
3) Not buying or selling any items? We welcome lobang kings or queens to share any awesome deals happening in Singapore!
Start listing now!
(p.s. please take some time to read the Market Place Terms & Conditions.)
-GreenR Community Team
-Jolene
Some of my posts are unofficial and may contain personal opinions which may not represent the positions and opinions of StarHub.
For account related matter, please seek help from our Customer Service team via Facebook Messenger.
Have a good idea? Tell us at our Ideas Exchange!